Aug 4, 2021 | 6 min read
Momenta's Podcast Turns 150!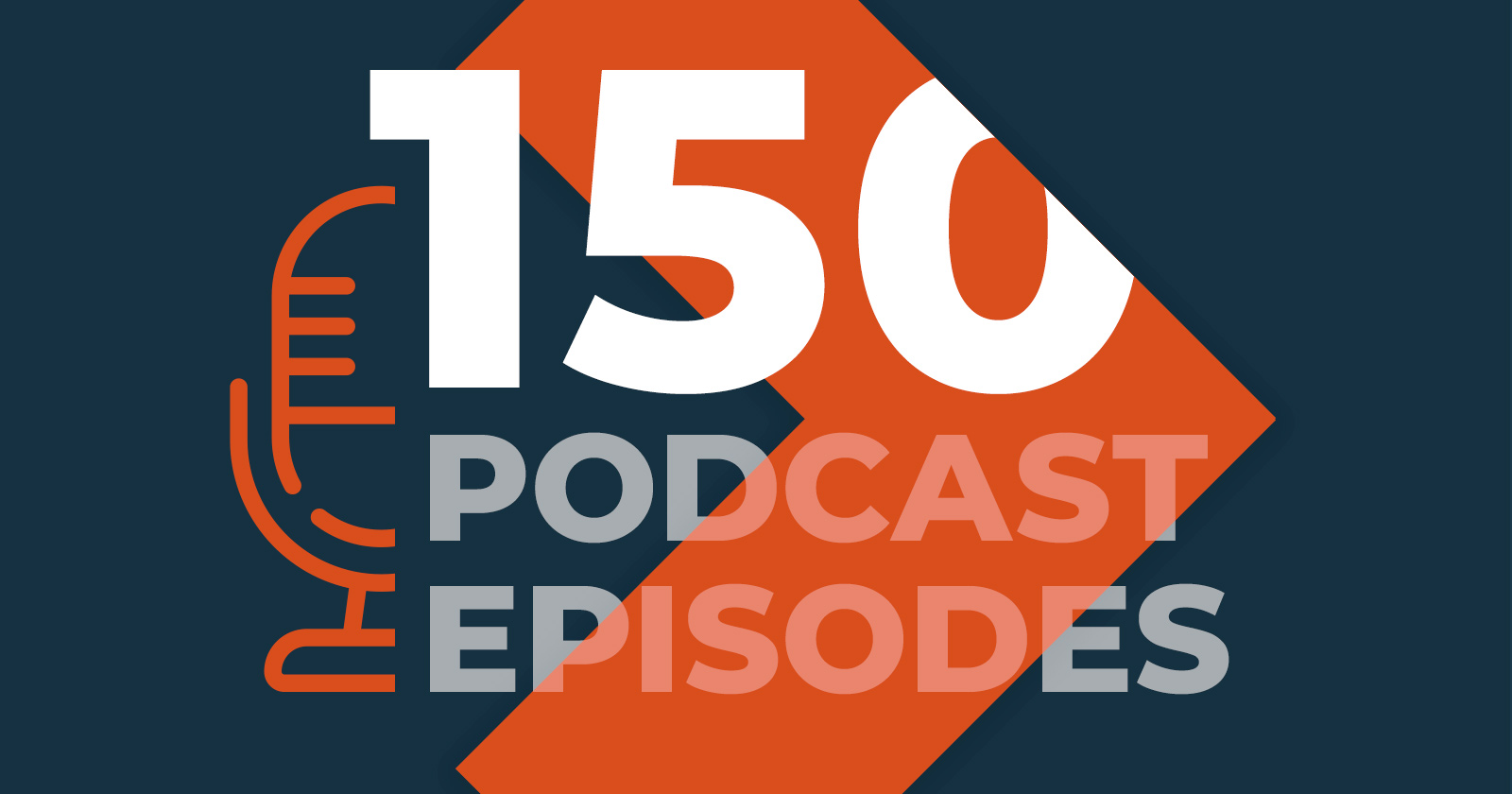 Momenta's Podcast "The Digital Thread" has 150 episodes!
Since the Momenta Podcast debuted in 2018, we've interviewed over 150 thought leaders, industry influencers, investors, entrepreneurs, practitioners, and authors.
The goal from the beginning has been to expose industry-shaping ideas and experiences to our global community, with a distinct emphasis on Digital Industry, transformation, and the potential disruptive catalysts emerging in the tech ecosystem.
Diving Deep into Impactful Ideas
Our 30-minutes podcast discussion allows for deeper explorations of the key themes and unique insights of our guests.
Momenta's origin is linked to thought leadership in Digital Business, and the desire to make sense of the rapid, disruptive changes around us. With the emergence of multiple powerfully transformative technologies including AI, cloud computing, blockchain, and 5G, it's a challenge to keep up with new developments related to tech innovations and also their application.
Our work in venture capital, strategic advisory, and executive search bring us into daily conversations with thought leaders and practitioners with a first-hand view of some of the most consequential developments in Digital Business.
We've tapped our network of investors, startups, experienced executives, published authors, industry observers, and technologists to feature the most interesting and thought-provoking guests.
Keeping abreast of the changes in today's global economy is critical; the complexity of products, supply chains, the ever-changing markets, and evolving technologies is far too great for anyone organization to address on its own. It's also critical to acknowledge that all of us participate in a broader ecosystem, and the need to cooperate, collaborate, and partner is essential for success. With that in mind, Momenta has built a digital ecosystem sharing its knowledge and expertise through its podcast series, webinars, white papers, and weekly insights into Digital Industry.
Probing Disruption in a Transforming World
From the beginning, our conversations have sought to identify the most consequential themes, and our first podcast with Tony Seba of RethinkX on Clean Disruption of Energy and Transportation continues to resonate even today. The virtuous cycle of vehicle electrification, declining cost of solar and batteries, software advances enabling autonomous driving, and the downstream business model ramifications represent perhaps the most incredible transition of any industry today. Tony's work has been incredibly influential among entrepreneurs and policymakers, and his data-driven forecasts of the declining costs of solar and EV's have been remarkably spot-on.
Investing in Thought Leaders
Some of the most impactful insights have come from the entrepreneurs within the Momenta investment portfolio. Some of the notable guests from the portfolio include Duncan Greatwood of Xage Security, Ihab Hourani of Axino, Ryan Wartena of GELI, Christian Lutz of Crate.io, Vatsal Shah of Litmus, Antonio Pellegrino from Mutable, and Willy Schlacks of EquipmentShare - There's nothing quite as impactful as hearing from innovators engaged in bringing their vision to market day after day; this is where the proverbial rubber hits the road.
Leadership and Transformation
For more critical than technology to the success of Digital Transformation efforts are leadership, and we've had the pleasure of speaking with some of the most consequential leaders in the industry. Guido Jouret, the Chief Digital Officer ABB outline a roadmap for helping a large industrial organization navigate the challenges and opportunities in digital in our discussion Managing Expectations: Even More Important Than Execution. Serial entrepreneur Rick Bullotta (founder of Lighthammer & ThingWorx) spoke about the importance of vision and the challenges of growing a startup in new markets in From Genesis to IoT Big Bang. Bill Ruh, CEO of Digital Business at LendLease Group, provided a unique view of the experience at GE, which blazed a trail in mindshare around the Industrial IoT but struggled with execution in the podcast Digital Transformation from Cisco to GE and Beyond.
Why Should You Tune In
The Momenta ecosystem is rich with first-hand experience of the ups and downs of innovation and digital transformation that will accelerate, grow, and scale industrial organizations. Our podcasts seek to bring hard-earned wisdom directly to you in candid conversations that reveal tips, stories, and lessons that you can directly apply to your own life and business.
Make sure to tune into our guests for accessible deep dives into the topics that shape Digital Business now and into the future.
Here's to another 150!

We'll notify you weekly about new podcast episodes, upcoming guests, and news. You can subscribe to the podcast and if you'd like to be considered to appear on the podcast, contact us.