Dec 21, 2021 | 5 min read
Digital Insights #67
How Digitalization Saves Christmas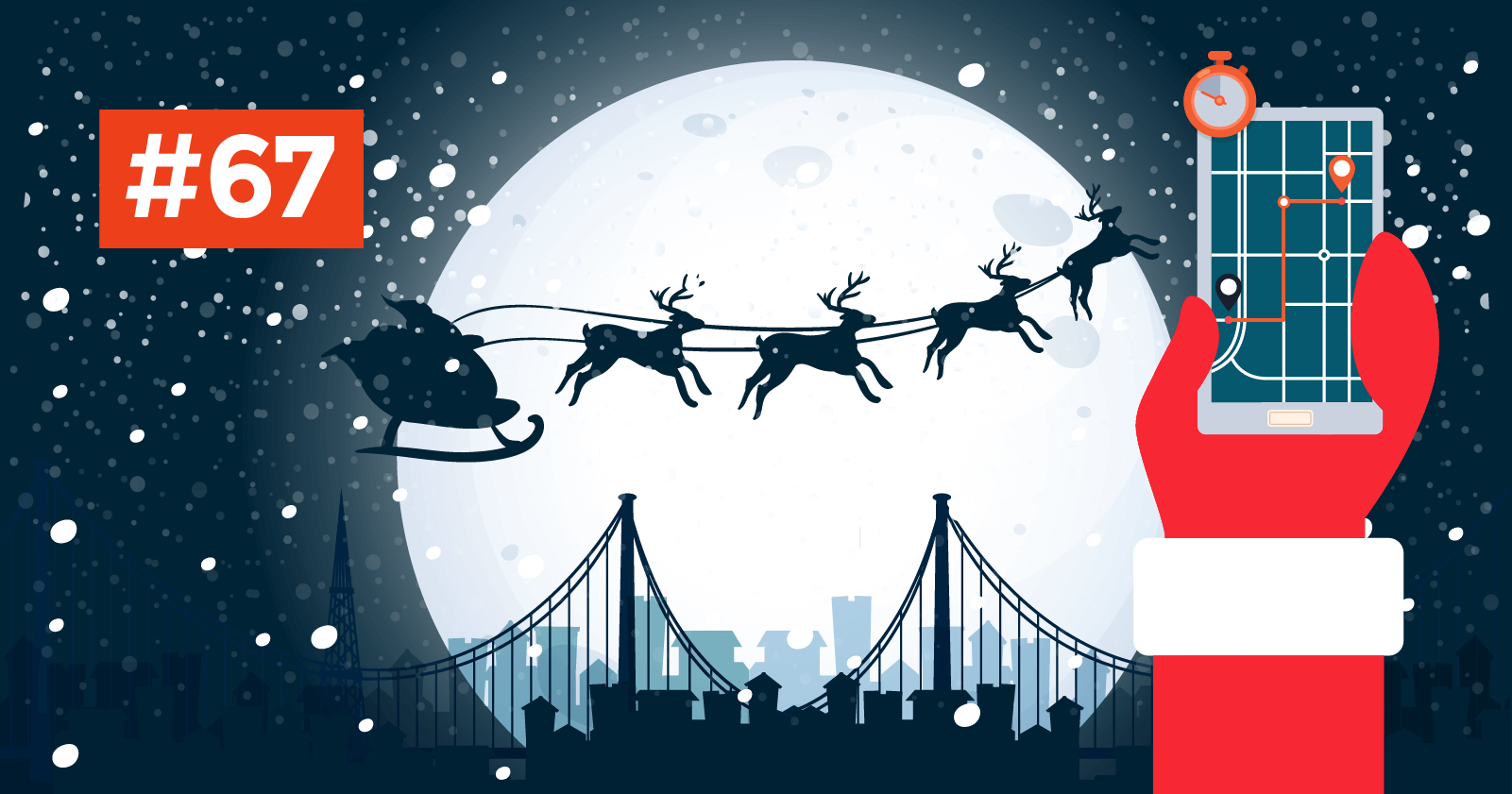 How digitalization of 'inland ports' will help you get your Christmas gifts on time
Covid, the vessel Ever Given, and often shortsighted supply chain planning brought global supply chain challenges into the public consciousness yet again. 2020 had a 14% increase in reported supply chain disruptions, and early data for 2021 suggests even greater disruptions.
These challenges affect the most frantic and complex shipping time of each year, the Christmas holidays. Consumers are seeing expected delivery windows of their gifts coming weeks before Christmas to months afterward, leaving friends and family wondering if their purchases will arrive on time.
Several factors have caused this, but a key one is port congestion, as popularized by the images of container ships waiting outside of LA and Hong Kong and the recent tweetstorm by Flexport founder Ryan Petersen. Visibility of containers through digitization will be a key part of alleviating this port congestion and the resulting uncertain timelines ensuring we all get our gifts in time for Christmas.
Growing up 5 miles from the Virginia Inland Port, I'd often wondered how there could be a port so far from the ocean. While hundreds of shipping containers sitting in an orderly fashion, with a few being moved around by cranes or trucks, there was no water or ships.
It turns out that Inland ports have become an essential tool for our national supply chain to relieve some of the bottlenecks brought to light in the last couple of years. Inland ports allow specific time-consuming tasks, generally done at a seaport, to be done elsewhere to relieve congestion at the seaports themselves, which have become busier over time but have a physical limit on their ability to process new containers. The tasks inland ports can do include receiving, inspecting, sorting, and consolidating the containers before putting them on trucks or trains to their destination.
If you've seen recent images of the cargo ships waiting outside the Ports of LA and Long Beach, you understand the need for some solution. Contributing to the backups are the fact that there are no inland ports in Southern California, though there are now proposals to create one in California's Central Valley region. For example, the containers sitting in my Virginia Inland Port likely came ashore at Norfolk, then were offloaded directly onto a train, and shipped up to Front Royal for processing, consolidating, and sorting. Large companies like Amazon and Home Depot have set up distribution centers next to the inland port to access their shipments directly. In contrast, smaller companies that lack a distribution system rely on 3rd party logistics providers (3PLs) with distribution centers and other infrastructure set up either inside or near the inland ports.
However, inland ports create their unique issues. For one, adding another stop to a complex shipping system can lead to containers traveling hundreds of unnecessary miles or being lost for weeks at a time. This can cause companies, whether using their internally developed system or relying on 3PLs, to lose track of their containers and thus be unable to predict when their goods will arrive. For consumers, this means not knowing if their presents will come before Christmas, or after. In contrast, for manufacturers, it could mean not knowing when critical parts will be delivered, slowing down their entire production process.
This is a case where digitization can be a potent tool. Momenta portfolio company AKUA provides container-level visibility for many players in the supply chain, including 3PLs beneficial cargo owners (BCOs), freight forwarders, and the ports themselves. The platform gives accurate, real-time location and timeline predictions and security data for each actor along the value chain. Its electronic seal also acts as an IoT gateway for sensors located inside containers, monitoring important data such as the temperature of perishable food throughout their journey.
AKUA has already engaged with several US States and Canadian Provinces to create visibility for all inland port destined containers coming through seaports with their AKUA Track platform. By tracking containers throughout this process, along with their entire door-to-door journey, companies shipping their goods can know precisely where they are and give a more accurate prediction of when they arrive. It also allows the ports to understand their operations better and monitor for bottlenecks, stagnant containers, and other operational inefficiencies.
These efforts are already underway and help reduce port congestion and supply chain uncertainty. Almost 70% of industry professionals believe supply chain digitization will be a key driver of better customer success, according to Accenture. Inland ports are just one part of the broader supply chain that needs an upgrade in tracking ability.
"AKUA has a customer that shipped manufactured time-sensitive high value containerized machinery from the United States to Azerbaijan. Their ocean carrier changed the port of arrival during the sailing. It rerouted the vessel to Mersin, Turkey, instead of the original planned arrival at Poti, Georgia, without timely notification to the shipper who had pre-arranged a truck/trailer pickup and delivery to the final destination: Azerbaijan. The shipper used the AKUA platform to detect the reroute and locate their container to replan a new truck trailer pickup before the vessel arrived. Our real-time data allowed the shipper logistics team to proactively replan, so the end customer still received the shipment on schedule." said Neil Furukawa, CEO of AKUA.
Utilizing digitization tools like AKUA for greater insight along the entire supply chain can ensure we all get our Christmas gifts on time every year.
We don't simply finance companies...
Momenta Ventures is the leading digital industry venture capital firm accelerating digital innovators across energy, manufacturing, smart spaces, and supply chain. We have invested in over 40 early-stage companies. We don't simply finance companies, we help founders achieve lean, smart, and sustained growth, ultimately leading to a strong exit.