Jun 1, 2022 | 9 min read
Digital Insights #70
Smart Manufacturing: Information + Interoperability
Posted by
Harinderpal Hanspal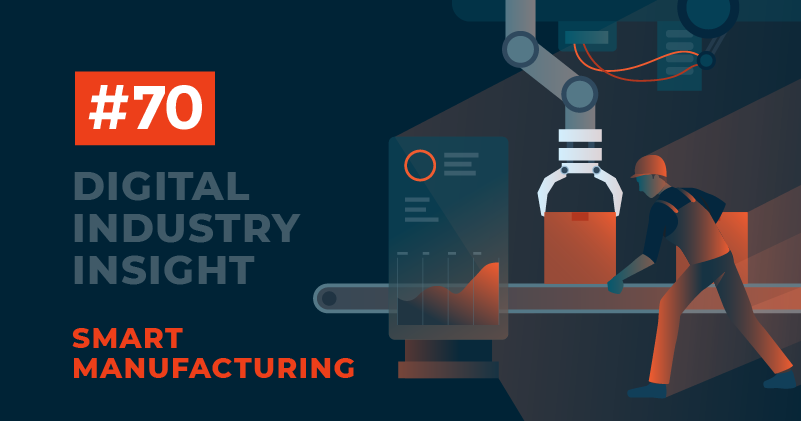 Smart Manufacturing: Information Models + Interoperability


The digital-industrial revolution and the Internet of Things (IoT) have reshaped what is state-of-the-art in manufacturing. While the industrial revolution ushered in an era of mass production, the digitization of manufacturing is allowing for more flexible and granular production.
In smart manufacturing, interconnected systems are essential for optimizing production along value chains. But to achieve the agility needed today, these systems must be able to share operational and contextual information seamlessly. This is where information models and interoperability protocols come into play.
An information model is a representation of the data that is shared between systems. By standardizing this data representation, information models help ensure interoperability between systems and across contiguous processes. This makes it possible for various parts of the production process to communicate and work together to achieve optimal results.
Information models can also help improve system efficiency in other ways. For example, by providing a common language for describing data, information models can make it easier to understand and use data from various sources. They can also help reduce the time needed to develop new applications and integrate them into existing systems. Information models for smart manufacturing are ways of organizing and managing data to improve the efficiency and accuracy of manufacturing processes. They can help optimize production schedules, ensure that parts are ordered correctly, and minimize waste.
Interoperability protocols, on the other hand, allow machines to communicate with each other and with enterprise resource planning (ERP) systems and other control systems. They also enable manufacturers to collect data from machines for analysis and decision-making purposes.
"We discovered that manufacturing plants are awash with data, but they couldn't use any of it…manufacturing is the NFL of data variety."
Jon Sobel, Co-Founder & CEO, SightMachine
The challenges of interoperability and information models in smart manufacturing are well documented. The fundamental problem is that disparate systems lack a common language for exchanging data. As a result, the flow of information between systems can be slow or impossible to orchestrate. The increasing diversity of manufacturing systems exacerbates this problem. While there has recently been an increase in efforts to develop standards for smart manufacturing, these efforts have had limited success.
Most industrial control systems were not designed with interoperability. This has led to various information models being used in different industries, making it difficult for companies to share data between systems. The lack of interoperability can also make it challenging to upgrade older systems to new, Industry 4.0-based platforms that deliver better agility.
To achieve the benefits of Industry 4.0, it is necessary to have a basic understanding of data and how it is used across different systems and factories. This requires a high degree of collaboration and communication between all stakeholders. The key to achieving this level of collaboration is standardized information models and interoperability protocols.
Several standards organizations are now developing standards for information models and interoperability. Using standardized information models allows companies to move away from proprietary systems and toward a more open, interconnected ecosystem.
Smart manufacturing is the seamless integration of people, machines, and data. Information models and interoperability are essential for smart manufacturing. Manufacturers, vendors, and standards organizations have defined information models and interoperability protocols that capture the unique aspects of a manufacturer's business. The success of this new era of smart manufacturing will hinge on the interoperability of devices, systems, and data.

Join the discussion and meet the organizations and people at the forefront of defining interoperability protocols and information models for smart manufacturing?
The Smart Manufacturing Experience enables manufacturers to get inspired and educated about emerging technologies that upskill the workforce, improve quality and advance the future of manufacturing and elevates attendees' understanding of smart technologies, and encourages higher-level thinking while accelerating the need to explore and implement Industry 4.0.
Join me at the Smart Manufacturing event where I will be moderating a panel on:
Smart Manufacturing Interoperability & Harmonization
Wednesday, June 8th @12:45 – 1:45 pm ET
This panel will cover data interoperability and harmonizing new technology introduction to the manufacturing environment as well as applicable standards and approaches for practical, affordable implementations of Industry 4.0 / Smart Manufacturing.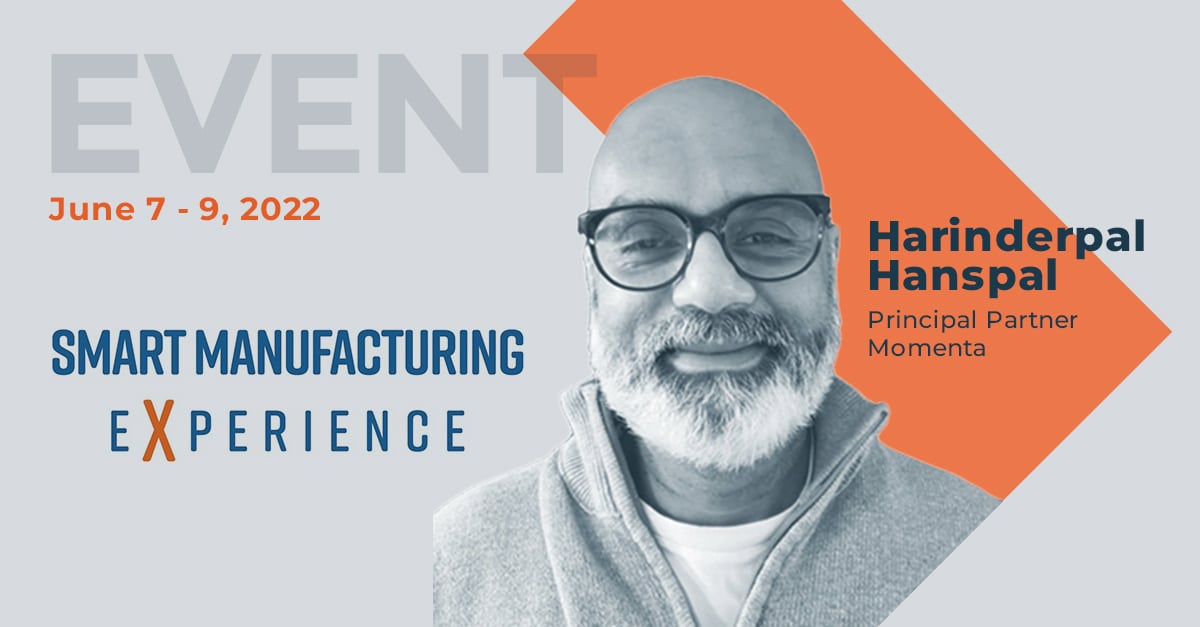 Momenta encompasses leading Strategic Advisory, Talent, and Ventures practices with over 250+ leadership placements, 125 industry clients, and 100+ young disruptors in our portfolio.  
Schedule a free consultation to learn more about our Digital Industry practice.