Feb 17, 2022 | 5 min read
Announcement
Momenta Invests in Overview AI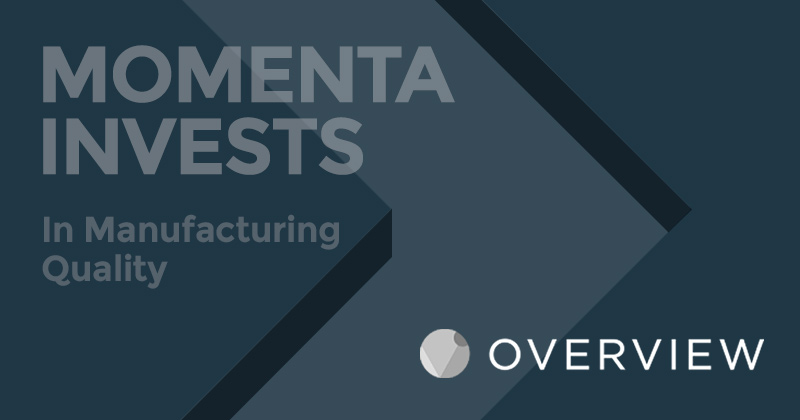 Momenta invests in Overview AI, the leading automated quality control and factory traceability solution
Momenta joins Overview AI's $10m Series A Funding Round led by Blumberg Capital to accelerate their solution to factories worldwide.
Overview AI, the creator of a computer vision platform that enables quality control and industrial traceability, announced a $10 million Series A fundraising round today. Blumberg Capital joins Momenta as a primary investor with new backers Google Ventures and Alumni Ventures. Previous investors include AME Cloud Ventures, Bain Capital Ventures, and GFC Global Founders Capital. This is the fifth investment from Momenta's AIoT Ecosystem Fund, powered by Advantech, the world leader in digital industrial solutions.
With this financing, Overview will build on its strong track record of delivering industrial quality solutions, along with the launch of their Snap Platform last year. Overview collaborates with manufacturers across various industries to provide vision systems that detect faulty parts early on and a searchable database of all component faults. Their solution enables manufacturers to identify the source of any future stage problem quickly, typically saving millions of dollars per facility each year.
Minor flaws in parts or finished goods can cause significant headaches for enterprises of all sizes. According to the American Society for Quality, these flaws can cost manufacturing companies 15-20% of revenue related to the Cost of Poor Quality (CoPQ), which is a significant sum given that the typical manufacturer's gross profit is 25-35%.
Poor quality typically results in two significant problems:
Chain of Production: Unidentified defects can disrupt a
manufacturing process, resulting in a recall of the finished product, which is estimated to cost 10,000 times as much as scrapping a defective component.
Reputation Damage: Manufacturers live and die on the reputation of their products' quality. A tarnished reputation can have a substantial impact on a manufacturer's business. Loss of a contract due to quality issues occurs more frequently than manufacturers would like to acknowledge.
Recalls, quarantines, and malfunctioning components were a major source of frustration and expense during the battery manufacturing process at Tesla's Gigafactory, one of the world's most complex automated installations. During that time, entrepreneurs Christopher Van Dyke and Austin Appel set out to create a way to replace expensive 30-year-old equipment with a more efficient and affordable solution that any industrial manufacturer could easily provision and operate.
"The founders' frustration with current inspection technologies prompted them to build a solution that manufacturing customers found dramatically more impactful," says Michael Dolbec, Momenta's Managing Partner. "We believe that Overview's AI solution works in any production setting."
Overview's software captures images of every item that moves along a manufacturing line, flags any flaws for removal, and stores the images in a searchable database. Rather than throwing out a large amount of inventory, Overview's software analyzes an image database to determine the exact number of units that must be recalled or disregarded as defective. Manufacturers can settle disputes with suppliers about faulty parts because they have a complete inspection trail from assembly thru production and shipment.
Overview is on a mission to make automated visual inspection more accessible, affordable, and scalable for manufacturers. Christopher van Dyke, CEO of Overview AI, states, "More robust, sophisticated technology aimed primarily at quality control on the production line has long been required in the industrial industry. Lacking the proper tools has resulted in increased expenses and waste, which has harmed the environment, manufacturers, and end users' faith in the products they use. Manufacturers of all sizes can now profit from a system like Overview's without huge budgets or highly technical operators. And we're excited to use this new funding to spur innovation and expansion."
Jerry O'Gorman, President of Advantech North America, states, "Automated defect inspection is a critical component of smart manufacturing success. Advantech is a big proponent of highly accurate computer-based vision inspection solutions for manufacturing, and we are excited by the innovation that Overview's AI-driven solution is bringing to the market."
To learn more about Overview AI and its purpose, listen to Momenta's podcast #170, in which Christopher Van Dyke, CEO of Overview AI, discusses how the company uses cutting-edge computer technology to solve previously unsolvable factory inspection challenges.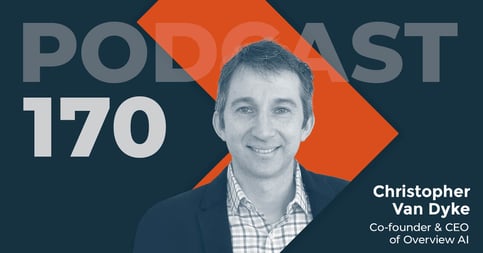 About Overview AI
Overview leverages computer vision to make products that allow for transformative changes in factory operations and cable quality. A factory outfitted with Overview cameras can go from a manually run facility to a highly automated data-driven facility without upgrading existing equipment. Factories taking advantage of Overview's cameras make more cable per operator, with less scrap and rework. The ongoing data analysis helps drive efficiency and improvement in ways that constantly surprise our users. We are always looking for partner customers who want to push automation and digitalize operations. For more information, please visit https://overview.ai/.
__________
Momenta is the leading Digital Industry venture capital firm accelerating deep tech and digital innovators across energy, manufacturing, smart spaces, and supply chain. Led by deep industry operators across its venture capital, strategic advisory, and executive search practices, Momenta has made over 50 investments with notable exits to SAP and PTC.
Schedule a call to learn more about our Digital Industry Venture practice.