Dec 20, 2022 | 11 min read
Digital Industry Insight #72
Disruption across the Telematics Value Chain (2 of 3)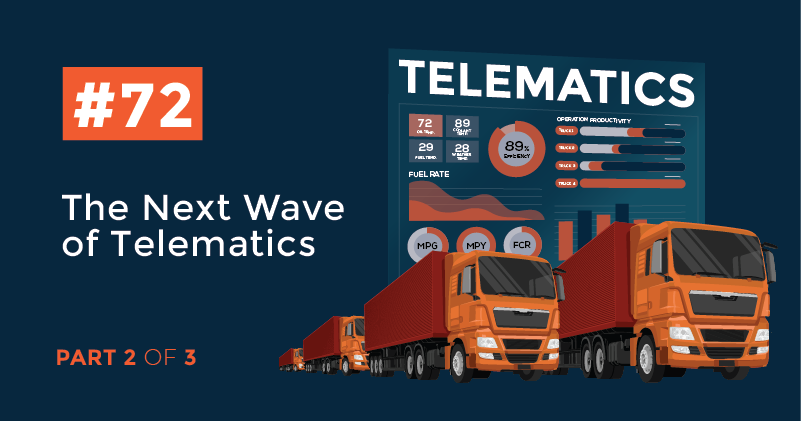 Disruption across the Telematics Value Chain
Telematics has evolved from simply a "dots on a map" to a mandatory capability that enables real-time visibility of vehicles, optimization of vehicle-centric operations, and refinement of driver behavior across the telematics value chain. The value chain to provide this capability is shifting due to the operational-centric use cases, vehicle connectivity, and edge computing capabilities, providing new routes to access and analyze vehicle data.
In the first article, we discussed how telematics is being integrated into business operations which are specific to each vertical.
In this second article of three articles, we'll look at the market forces driving the shift towards factory-installed telematics, the emerging telematics marketecture, and the resultant ecosystem. The market forces, marketecture, and ecosystem must be adapted to reflect your business objectives. All of which are necessary for the successful implementation of business and product strategies.
In the third and last article, we'll examine the construction industry as an example of how the dynamics covered in the previous articles impact a specific vertical.

Market Forces Disrupt the Telematics Market
Several market forces have catalyzed a shift in the telematics market. Telematics is at a significant inflection point due to a confluence of forces: autonomy, connected car, and electrification. This has resulted in a significant evolution of the telematics marketecture and disruption across the telematics value chain.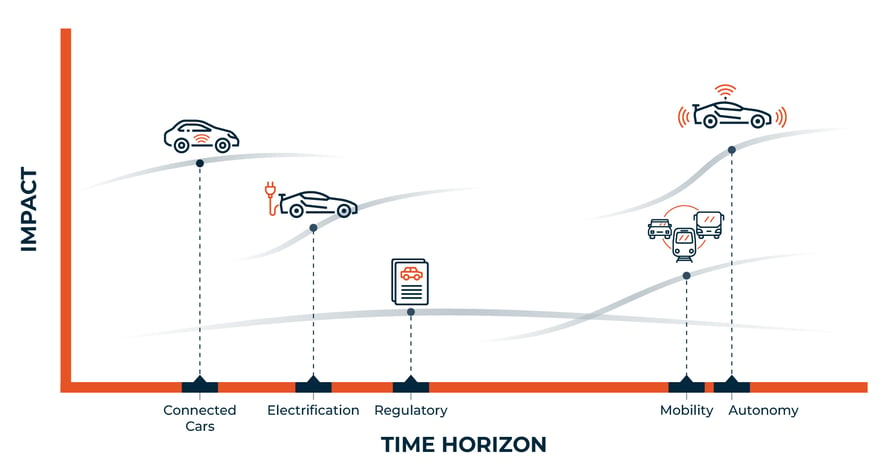 Telematics Market Forces
Connected Car – increasing connectivity within and from vehicles and with the external environment, e.g., vehicles, urban infrastructure drives advanced levels of on and off-vehicle systems and processing

Electrification – another pervasive force as EV fleets become prevalent, resulting in a lower cost of ownership and driven by increasing regional and national regulations
Regulatory – the steady tailwind of regulatory and government mandates dictates the pace of electrification, levels of autonomy, and vehicle/driver safety requirements. Regulations key to data, ownership, and privacy, along with cyber security, continue to take shape.

Mobility – shift to more significant telematics usage as carsharing / ride-hailing expand and move from private vehicle ownership to managed fleets

Autonomy – drives the greatest transformation long-term requiring continued advances in Connected Car capability as we move from driver-assisted / semi to fully autonomous vehicles
Developing and optimizing your business strategy requires understanding the market forces shaping the marketecture and ecosystem to ensure the highest level of value creation. The marketecture and ecosystem determine your right-to-play and right-to-win and support strategic build, acquisition, and partnering decisions, all essential in executing a successful business strategy.
The Evolving Telematics Marketecture
The marketecture follows the required use cases and drives product and technical realization.
As noted earlier, telematics was initially centered on knowing where your vehicle is located. The previous article outlined various use cases in five verticals: transportation/logistics, government, rentals, services fleets, and construction. A common theme is the optimization of vertical-specific operations by integrating telematics and other information into a single pane of glass.
The market forces and emerging use cases catalyze an architectural shift based on an open (non-monolithic) approach to telematics solutions. While the marketecture has many areas that have existed for more than a decade, new layers and areas have emerged. "Key battleground" areas of the emergent marketecture are highlighted.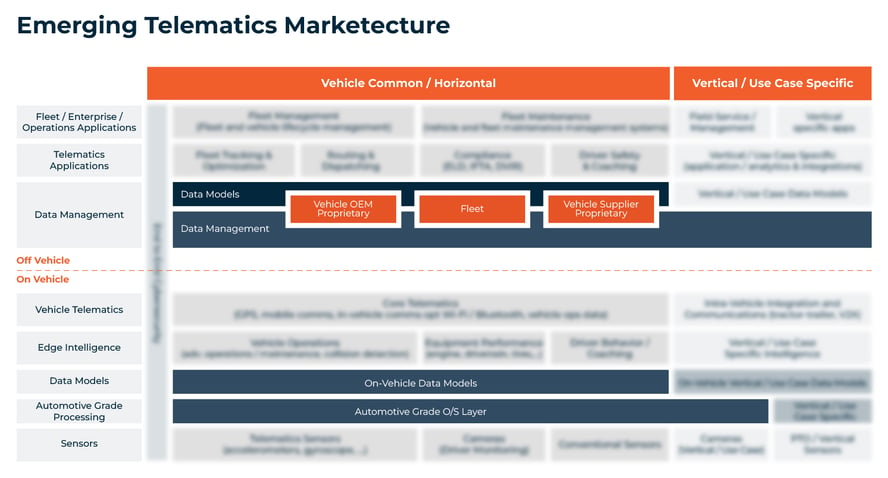 The emerging telematics marketecture has these major areas:
Horizontal capabilities that exist for all vehicles
Segment-specific capabilities are required for unique use cases, industry verticals, or specialized vehicles
On-vehicle telematics that coexists or integrates with non-telematics electronic modules
Off-vehicle telematics, which integrates with software systems and applications from other software companies, solution providers, OEMs, or fleet operators
While providers may specialize in specific on or off-vehicle areas, others address multiple areas, entire layers, or even across the on-off vehicle stack.
Factory-installed telematics (TCUs, basic sensors, compute, and processing) are becoming commonplace, which is already the case with most electric vehicles. Posing a significant challenge for telematics service providers (TSPs) where 'dongles' are critical to their value proposition.
Consumer and commercial demand, EVs, and the explosion of on-vehicle software applications and compute capability have created opportunities for new entrants and non-traditional vehicle players (e.g., cloud, data management, compute environment) to enter the on and off-vehicle telematics space once dominated solely by TSPs, incentivized by the scale of the vehicle market.
A New Ecosystem is Emerging
Vehicle OEMs, Tier 1 suppliers, and tech infrastructure providers are battling to become the telematics software ecosystem center of mass, trying to reap the benefits and mitigate the challenges associated with what has fundamentally become a connectivity-enabled and data-driven marketplace. Fundamental capabilities centered around software and data-driven value creation have challenged traditional suppliers and have opened the door for new entrants, large and small.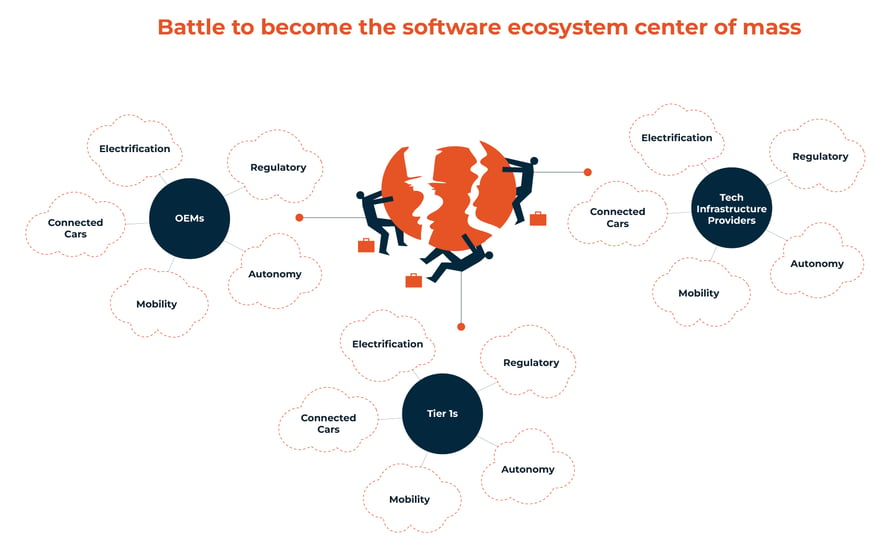 The telematics ecosystem is undergoing major transitions for systems suppliers and component suppliers.
System suppliers look to maintain or expand their revenue streams and importance across the value chain:
Tier 1 automotive suppliers build complete systems and electronic modules for vehicles and have begun to offer telematics capability, including control units (TCUs)
OEMs that look to factory-install complete telematics systems, either own-built or based on white-labeled telematics
Tech infrastructure providers are becoming critical component suppliers delivering the emerging layers of the marketecture bringing operating system platforms, environments and tooling, data management, and analytics platforms into the vehicle telematics space.
Other component suppliers include:
Providers of sensors and cameras that go onto the vehicle
Silicon providers enable edge computing within the vehicle
Providers offering off-vehicle cloud and data management capabilities
Providers of off-vehicle analytics and specialized applications
TSPs provide telematics applications and on-vehicle devices

These companies, along with new entrants alongside the traditional TSPs, and the move by systems suppliers, are disrupting the telematics value chain.


Throughout this post, we have covered the emerging marketecture and telematics ecosystem battleground as companies aim to become more integrated into the commercial vehicle's core value propositions.

We anticipate that in the next ten years, all new vehicles will have telematics capabilities factory installed. The new marketecture and emergent ecosystem will have taken shape, firmly establishing new market leaders and value chain players. We suggest you take a close look at your business and product strategy and decide if you understand how this market transformation impacts and creates opportunities for your business.

Please contact one of our advisors to discuss how Telematics can provide value-added services, drive engagement in new ways, and create new business opportunities for your organization AND how your business objectives can be met by understanding and developing an effective marketecture, ecosystem view, and strategy.

Keep an eye out for our next article, in which we will analyze the construction industry to illustrate how telematics can dramatically impact a vertical.

The Next Wave of Telematics
Stay current on

the latest telematics solutions driving transformation in

commercial operations

.
DATE: Thursday, January 26th, 2023 @ 9 am PT I 12 pm ET I 6 pm CET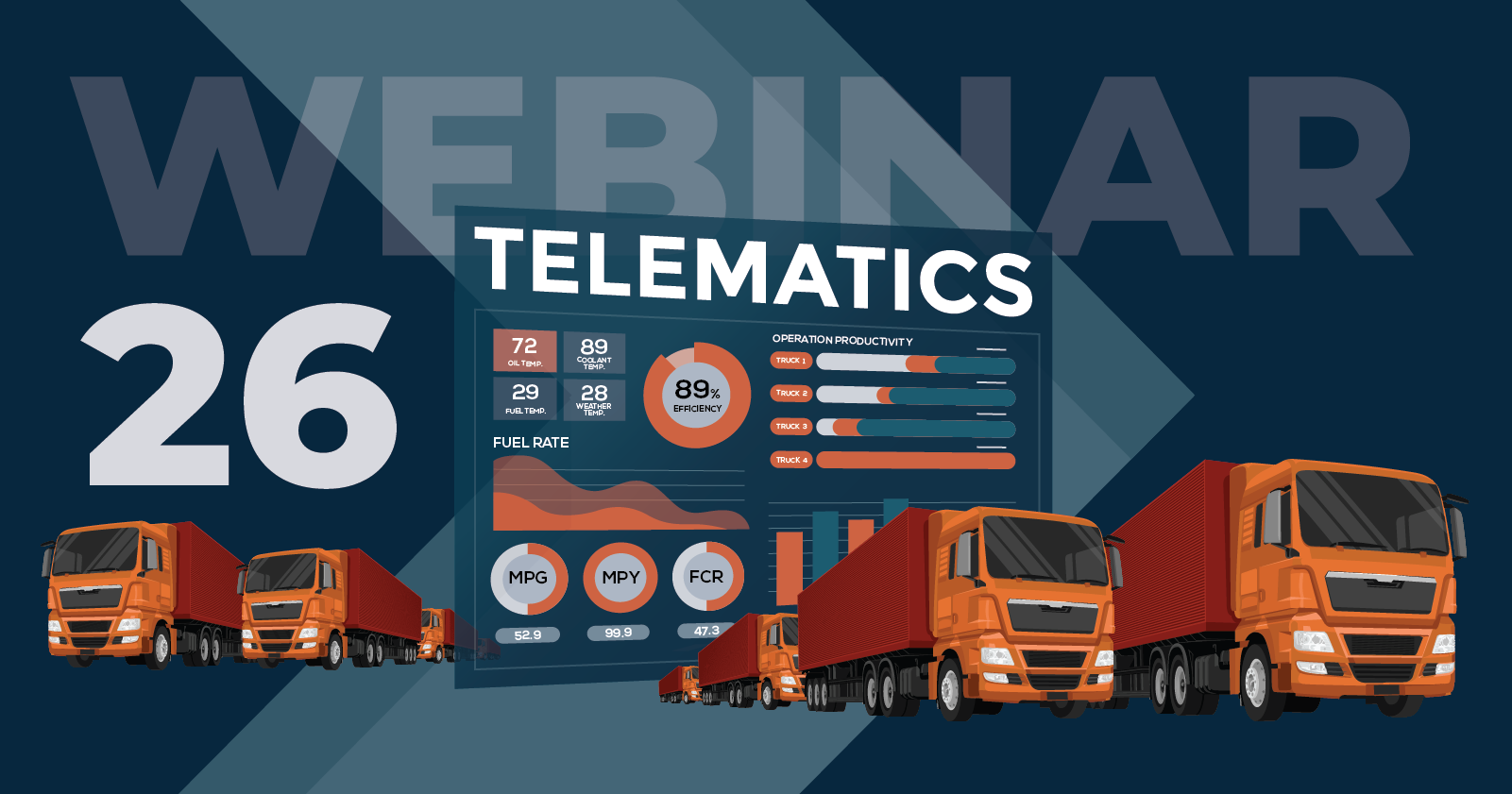 During this telematics webinar, a panel of industry experts will be discussing the following:
The evolution of telematics

Telematics trends and specific use cases

Market forces driving disruptions and impacting market dynamics

Resulting in new architectures and evolving ecosystems

Deep dive into how telematics is revamping on/off-road and construction operations
If you cannot attend, registering ensures you receive a link to the recorded webinar once available.

Momenta is the leading Digital Industry Advisory firm accelerating growth for our clients across energy, manufacturing, smart spaces, and supply chain, both organically and inorganically. To learn more about our Value Acceleration Programs, click here.