Aug 22, 2019 | 13 min read
Insights
Why Kolmostar?
Three months ago we announced our investment in Kolmostar, one of the first investments from our LPWAN Ecosystem Fund. On the heels of our article What Makes a Good Startup Investment, describing key success factors for investing in the Connected Industry, we wanted to demonstrate two of the factors via our investment in Kolmostar: Ecosystem Value and the Executive Team.
Ecosystem Value: Enterprise Enablement
Momenta has been engaged in the LPWAN space since 2014, having supported leading companies and investing in disruptive startups such as NanoThings in the supply chain space. As ecosystem investors, we constantly ask the question "what are the key business models or technical blockers you need to overcome to achieve scale?" A significant number of the LPWAN related companies we spoke with mentioned geolocation as a key challenge. Verticals such as asset tracking, logistics, and precision agriculture all benefit from accurate geolocation but also require long battery life.
We've worked with a number of asset tracking companies who want to deploy low-cost trackers but found the high-power requirement of standard GPS to be an impediment. While triangulation technologies help, they are also often expensive in terms of battery life and inaccurate. We knew that if we could find a precision-tracking technology with a low power budget, it could be a game-changer.
Enter Kolmostar, a team of experienced technologists developing ultra-low power, centimeter-level precision positioning technology. We worked with the team closely to assess their impressive performance claims and validate initial use cases for their technology. This is a good example of our ecosystem investment strategy, Enterprise Enablement, enabling hundreds of new products and use cases that previously would not have been profitable or in some cases even possible. These types of products help to catalyze the vertical applications and supply-side devices that become the physical world manifestation of the LPWAN Ecosystem.
Executive Team
Vincent Hua and Tao Tong are Kolmostar's Co-founders, bringing significant experience in low-power chip design & architecture along with signal processing and large-scale data processing.
Vincent previously developed an ultra-high precision active vibration isolation which is now used in gravitational wave detection at CalTech's LIGO Program as well as a filtering algorithm reducing the number of calculations needed for various types of data while getting his Ph.D. at Stanford. Moreover, Vincent has also been the leader of the analytics team with Apple Geolocation and an early member of Google's machine learning team.
Tao had previously designed the digital processor for Robobee the smallest flying robotic insect at the time while obtaining his Ph.D. at Harvard. From there he became a Young Entrepreneur in Residence with IDG Capital partners where he got a feel for understanding the business side of bringing technology like Kolmostar to market.
The founders not only have deep technology backgrounds, but they've also shown a solid ability to focus their team on delivering a solution to the market, efficiently both with enterprise and smaller clients. This ability to manage all sides of the business, and to ask for help in areas where they are struggling, is a critical trait for success in startups.
I summary, we believe in Kolmostar's unique technology, and in the ability of the team to deliver real-world solutions – creating a critical building block in the LPWAN ecosystem. Momenta joined Kolmostar's Series A round led by AB Initio Capital (Boston) together with co-investors from the US and China.
About Kolmostar
Kolmostar is a positioning technology company that is reinventing the industry's GNSS (GPS, Beidou, etc.) positioning approach to achieve ultra-low-power (sub-mW) and high-precision (centimeter-level) positioning in harsh metropolitan environments for Internet-of-Things devices and autonomous vehicles. Kolmostar's solutions integrate advanced silicon technology, cutting-edge high-dimension statistical signal processing, as well as high-performance cloud computing to reduce GNSS sensors' positioning errors and power consumption, making centimeter-accurate position services universally accessible for billions of humans and intelligent machines.
Momenta Ventures doesn't just finance companies; we help founders achieve lean, smart, and sustained growth driving to an orchestrated and valuable exit. Schedule a short call to learn more about our Connected Industry Venture practice and our two in-funds.
To gain more of a Ventures perspective on investing in Connected Industry, register for our upcoming webinar - Venture Industrialist: Investment Strategies for Connected Industry.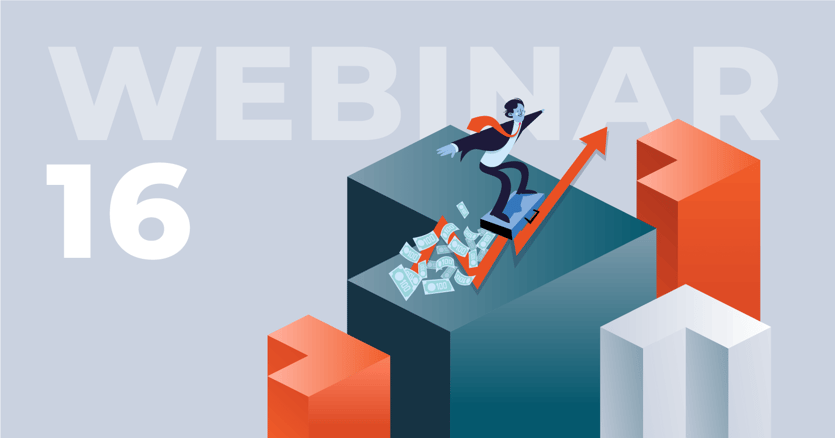 Venture Industrialist
Investment Strategies for Connected Industry

Momenta Partners encompasses leading Strategic Advisory, Talent, and Venture practices. We're the guiding hand behind leading industrials' IoT strategies, over 200 IoT leadership placements, and 25+ young IoT disruptors.  Schedule  a free consultation to learn more about our Connected Industry practice.