Aug 13, 2019 | 5 min read
Insights
Venture Thinking: What Makes a Good Startup Investment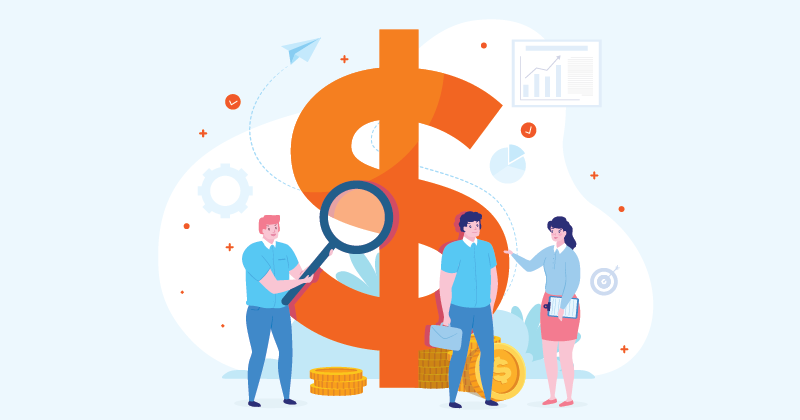 What Makes an attractive Industrial IoT Startup?
One of the most attractive characteristics of the venture investing business is the opportunity to come into contact with innovators and entrepreneurs with new ideas, new technologies and new approaches to solving business problems. It's common to think of typical VC investments as being in the B2C, healthcare or enterprise IT areas, with business models that target brand new, unproven market opportunities. Investing in the Industrial IoT sector involves different criteria attuned to existing businesses and established industries, with a far greater hardware component involved in customer success.
We've previously interviewed investors including Mike Dolbec of GE Ventures, David Mount of G2VP and Rumi Morales of Outlier Ventures for their perspective on industrial and IoT investing. Now we share some of our own thoughts with help from Ben Steven of Momenta Ventures. Join Ben and the rest of the Momenta Ventures team for a special webinar presentation where we will discuss investment themes for Connected Industry further. The following are our thoughts on some key questions:
What are the characteristics of an attractive market for startups?
Certainly the larger the market opportunity the better – large industries with deep pockets, along with the opportunity for recurring revenues and the ability to achieve stickiness of a product all make for attractive opportunity.
How to identify where there's an opportunity that's untapped?
There's no shortcut here, this requires doing your own detailed market analysis – speaking with potential customers or clients, researching the competitive landscape, doing reference calls with potential customers and industry experts, and working with entrepreneurs with industry experience and a creative outlook.
What are the key characteristics of an effective investment pitch?
The messaging and materials should be well prepared. A great pitch is an art, it needs a compelling description of the problem, the value of the proposed solution and business model, a clear understanding of the market and most importantly - the qualifications and experience of the team.
What are the hallmarks of a promising executive team?
There's no single factor but the most promising teams will be able to demonstrate relevant experience in the specific field or technology, previous founder or executive roles, demonstrable results in growth related functions, a deep understanding of the business model and appreciation of the key risks. Most important of all is for the team to show they are passionate about what they are doing.
What makes for a convincing investment case?
Critical factors include the ability to define a large market, articulating a full understanding of the business problem, showing how a strong good team is well positioned to execute on the opportunity and the defensibility the business, whether through unique technology, patents or other advantages.
What can startups do to improve their chances of success?
Most important of all is to focus on execution – if there's products that need to be delivered, make sure they get out on time. Make sure that customers are happy and referenceable. Partners are key, whether channel, strategic or investors – these partners can provide the warm introductions necessary to scale the business.
What are some key red flags that scare away investors?
There are many ways that investors can be spooked – it's been said that investors are like pigeons – you can scare them all away at once, but you have to attract them one by one. Some examples of red flags include unrealistic financial projections and valuations, overly high capital intensity, poorly planned and articulated plans for use of funds, lack of customer traction and undifferentiated products that just copy other ideas. Of course, a poor pitch and weak team can be deal killers.
Any key mistakes to avoid in the pitch process?
Make sure not to come unprepared. Avoid having a sloppy deck and don't miss key elements in the pitch. There are a number of good templates out there – for instance the investor Peter Thiel has shared plenty of decks along with Sky Fernandes etc. Make sure to tailor the pitch to the investor.
How Connected Industry is different
There are some distinct differences involved with investing in Connected Industry or Industrial IoT compared to investing in B2C or enterprise tech. In contrast to Software as a Service in the enterprise, more often there is a hardware component that is either already there or embedded in the solution. Either was this needs to be in place – sensors and/or devices to enable data collection along with the infrastructure to manage the flow from raw data to valuable insights. The process for success is different because there are non-recurring engineering costs for the customer to set up. In the Connected Industry space there are a lot of "brownfield" opportunities – there is a massive installed base - where the opportunity is improving assets rather than creating wholly new implementations.
We like to say that "Brown is the new Green". The goal in Connected Industry is to make customers smarter, and this requires the customer to invest in data gathering technology that is different from the technology solutions that Momenta is investing in.
What other strategies go into making an investment? Learn more by registering for our upcoming webinar: Venture Industrialist: Investment Strategies for Connected Industry where the Momenta Ventures team will take you through their investment thesis, understanding of the market and more.

Momenta Partners encompasses leading Strategic Advisory, Talent, and Venture practices. We're the guiding hand behind leading industrials' IoT strategies, over 200 IoT leadership placements, and 25+ young IoT disruptors.  Schedule  a free consultation to learn more about our Connected Industry practice.