Dec 14, 2021 | 6 min read
Newsletter: December 2021
The Great Moderation Coming in 2022?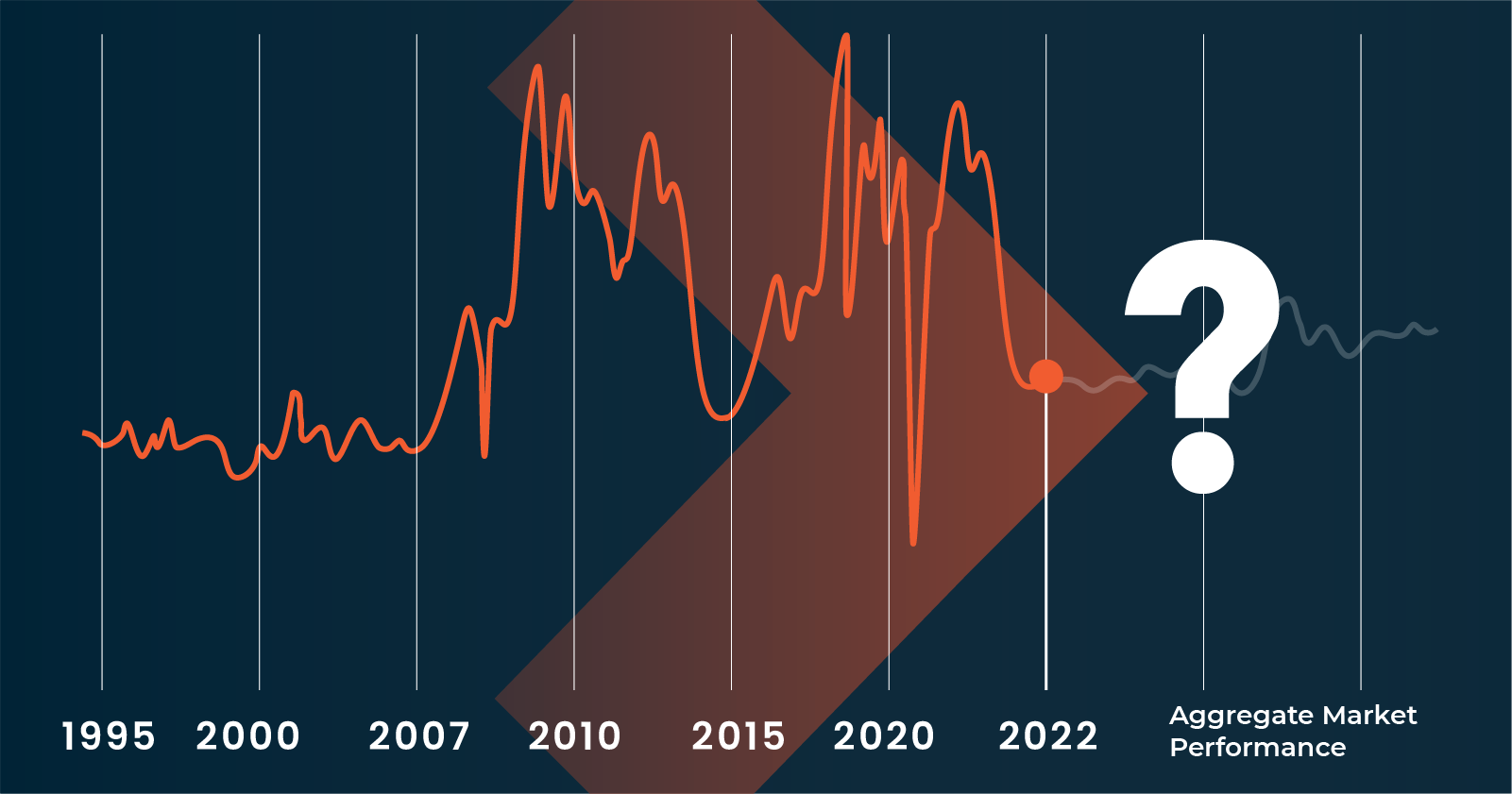 As 2021 winds down, solid economic trends point to continued focus on new technology investments and digital industry transformation. A common theme among economic forecasters is that 2022 will see the beginning of a return to normal cyclical business trends following a jittery economic rebound in 2021.
Financial markets have seen a return of volatility in the 4th quarter of 2021 as concerns over persistent inflation and the Omicron variant have spooked investors, but investor sentiment remains largely positive. What will 2022 look like? Current views anticipate a return to more normal conditions that Goldilocks would recognize ("Not too hot, not too cold"). Russell Investments expects a year of moderation in economic growth, inflation and investment returns.
Frothy Valuations But M&A Sentiment Remains Positive
The M&A markets continue to be robust, with a total value of tech deals expected to exceed the $1 trillion mark for the first time ever, driven by a trifecta of different types of buyers- strategics, private equity, and special purpose acquisition companies (SPACs). Competition for deals has driven valuations to historic highs - overall median valuations were over 7X trailing revenue through 3Q21, more than three times the median valuation for any prior year, according to S&P Global. While recent d4ealmaker surveys point to continued strength in M&A going into 2022, history suggests that unprecedented valuations will eventually see regressions to the mean – a caveat particularly for acquirers tempted to chase targets in a frothy environment.
2021 IPO Underperformance Suggests Market Saturation
2021 has been a record year for tech IPO's, but the performance has been less than stellar. Including tech companies that went public by merger with a special purpose acquisition company or direct listing, there were 257 companies that went public this year versus 101 in 2020. According to data from Dealogic, 85 companies, or nearly 2/3 of 132 tech companies that went public by IPO in 2021, are trading below the IPO price. Six months after their IPO, tech stocks were up by an average of only 11%, whereas last year, that equivalent figure was 55%. There are a combination of factors at play, including company-specific issues, but the main culprit appears to be a saturated market and growing investor skepticism.
The Great Resignation Points to Dynamic Labor Market
While the official unemployment continues to fall, the growing demand for labor is helping drive an unprecedented wave of resignations as workers seek new opportunities in record numbers. According to the US Bureau of Labor Statistics, a record 4.4 million, or 3% of American workers, quit their jobs in September 2021. The "Great Resignation" reflects a historic seller's market for workers, while for businesses, it becomes increasingly critical to focus on retention. A recent study by 451 Group found that companies with a strategic focus on ESG factors reported less difficulty rehiring laid-off workers and better than expected sales growth – suggesting diversity could help with attracting and retaining scarce talent.
Towards A Robotic Future
One of the ways that businesses are adjusting to the tight labor market is through continued focus on automation through robotics and AI. Factories and industrial concerns in North America ordered a record 29,000 robots during the first nine months of 2021, a 37% increase from the previous year, according to the Association for Advancing Automation. While part of this is due to labor shortages, much of this trend is due to the secular re-factoring of labor into humans and machines. Industries such as Oil and Gas and Retail are embracing robotics adoption. The focus on human-machine collaboration as well as resilience and sustainability are core tenets of the Industry 5.0 vision that we continue to explore.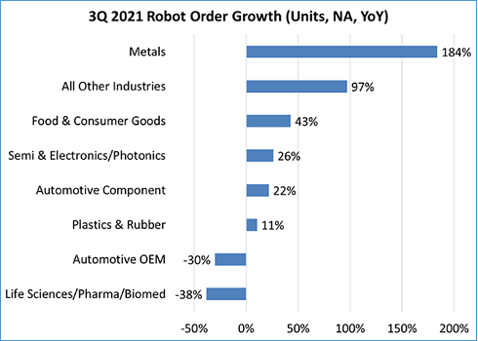 Source: Association for Advancing Automation
Realizing the Vision of Digital Industry
Looking forward into 2022 and beyond, it's increasingly apparent that the sustained secular trends are enabling the realization of Digital Industry vision. The number of connected devices is forecast to reach 75 billion by 2025, nearly tripling the 26.7 billion in 2019, according to Statista. 5G rollouts continue apace along with low power wide area standards such as LoRaWAN. Adoption of AI into legacy applications, new software tools, maturing and simplification of AI solutions, and hardware advances are driving adoption of AIoT technologies – which IoT Analytics forecasts will result in an Industrial AI and AIoT market reaching $102 billion by 2026. There are many moving parts at play here, but signs point to a robust path ahead of investment, innovation, and digital transformation.
---
Momenta is the leading Digital Industry venture capital firm accelerating digital innovators across energy, manufacturing, smart spaces, and supply chain. Led by deep industry operators across its venture capital, strategic advisory, and executive search practices, Momenta has made over 50 investments, with notable exits to SAP, PTC, and Husqvarna. Feel free to schedule a call to explore your company's digital potential.