Dec 9, 2021 | 5 min read
Momenta's Take #40
The Vehicle Telematics Industry is Heating Up
Posted by
Sebastian Winter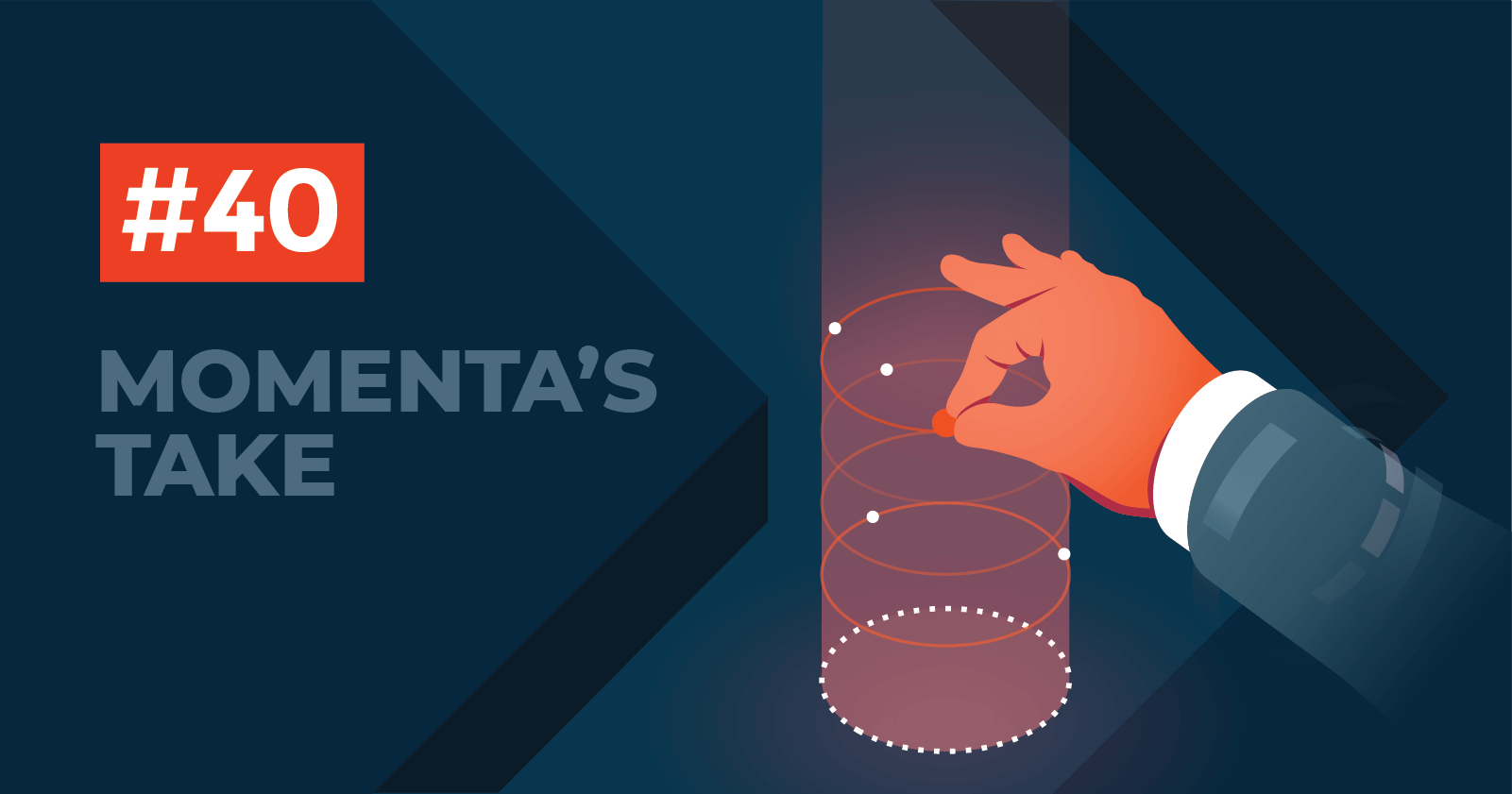 Samsara's Initial Public Offering Signals a Shift in the
Vehicle Telematics Industry
This week, Samsara Inc., the Connected Operations Cloud pioneer, announced that it would begin the roadshow for its planned initial public offering. Morgan Stanley, Goldman Sachs & Co. LLC, J.P. Morgan, and Allen & Company LLC act as lead book-running managers for the proposed offering.
In just six years, Samsara grew from the telematics market into a global multi-product cloud company that has raised $930 million from 10-investors, including Andreesen Horowitz, Tiger Global Management, and Warburg Pincus, and has been recognized by Forbes Cloud 100 for the third year in a row.
Sanjit Biswas and John Bicket, co-founders of Meraki (now part of Cisco Systems), founded Samsara to digitize the world of operations. They entered the industry by taking advantage of the surge of technical convergence that led to telematics. With Samsara's IoT sensors and Connected Operations Cloud, clients can digitally replicate their physical operations, combining data from fleets, equipment, and sites. This is accomplished through telecommunications, informatics, and machine-to-machine (M2M) communications enabling vehicles and other asset tracking to be viewed directly on a computer screen.
Back in the day, Samsara developed B2B telematics software for business GPS navigation, efficiency management, vehicle security, road safety, and compliance. It now serves approximately 20,000 clients in transportation and logistics, construction and field services, utilities and energy, healthcare and education, and manufacturing. Customers include the City of Boston, Windy City Limousine, and Delta Constructors.
If all goes according to plan, Samsara will be able to raise to $850 million at a valuation of $11.5 billion - more than double the $5.4 billion it valued in its most recent round in 2020. According to Barron's, Samsara is set to price its transaction on Tuesday, December 14, and trade the following day.
For the first five years, the firm rode the wave of telematics applications to develop a range of basic fleet management solutions. After reaching $19 million in revenue in Q1 2021, revenue increased by 263 % to $50 million in Q2 to $66 million in Q3 2021. Demand from corporations and governments for innovative supply chain and logistics solutions to address Covid-19 delays and disruptions, as well as workforce shortages, drove this increase.
It should be noted, though, that Samsara is currently not profitable. With losses of $102.3 million in the nine months ending October 30, 2021, compared to $174 million in the same period in 2020.
Samsara's first public offering will enable them to benefit from substantial changes in their core market. The first is the introduction of telematics into IoT, which extends beyond M2M interactions to include human-to-machine interactions, enabling more remote access and management of assets. This includes new data sources, such as video analytics, which will allow novel use cases and value propositions. The second factor is the rapid spread of telematics in electric vehicles, enabling vehicle usage tracking and optimization of capacity. Finally, and maybe most crucially, the necessity of telematics as a facilitator for autonomous automobiles requires a remote connection to vehicles for navigation, monitoring, and performance improvement.
Momenta's Take -
Samsara's IPO follows Solera's acquisition of Omnitracs, a leading rival, and AWS' recent entry into the space with the November 2021 launch of IoT Fleetwise. This is only the beginning; as new entrants strive to establish a footing in vehicle telematics and IoT, we anticipate that further rivals may contemplate going public or being open to mergers.
About Samsara
Samsara is the pioneer of the Connected Operations Cloud, which allows businesses that depend on physical operations to harness IoT (Internet of Things) data to develop actionable business insights and improve their operations. Samsara operates in North America and Europe and serves more than 20,000 customers across various industries, including transportation, wholesale and retail trade, construction, field services, logistics, utilities and energy, government, healthcare and education, manufacturing, and food and beverage. Learn more about Samsara's mission to increase the efficiency, safety, and sustainability of the operations that power the global economy at www.samsara.com.

Momenta encompasses leading Strategic Advisory, Talent, and Ventures practices with over 250 IoT leadership placements, 150 industry clients, and 50+ young IoT disruptors in our portfolio.  Schedule  a free consultation to learn more about our Digital Industry practice and services.