Aug 26, 2021 | 6 min read
Digital Insights News: August 2021
Innovation Never Sleeps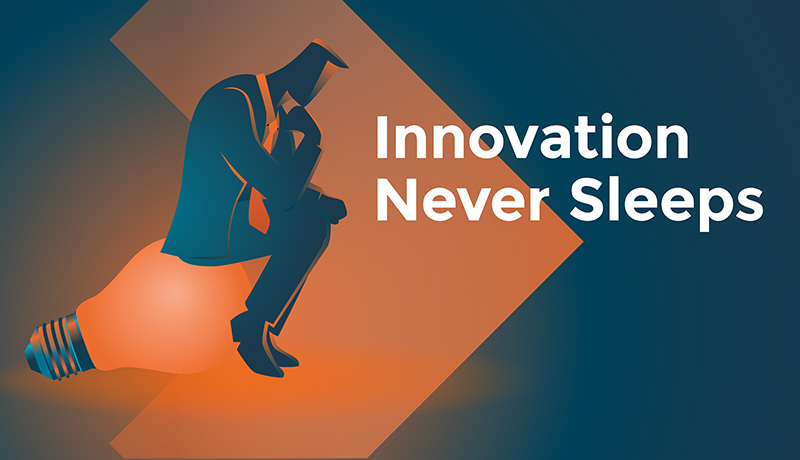 As of mid-August 2021, with the belated Tokyo Olympics complete and vacations well underway, the recovery across the West continues to make progress. Financial markets continue to turn in solid performance, sustaining gains anticipating economic growth ahead. Following a not-unexpected crash that followed crypto-mania earlier this year, Bitcoin has once again crossed the $50,000 threshold.
Financial markets continue to turn in solid performance!
Businesses and investors continue to raise funds and position themselves to benefit from Digital Industry innovation. In July, Silicon Labs announced it completed the sale of its infrastructure and automotive business for $2.75 billion to semiconductor maker Skyworks Solutions to focus on its Internet of Things business. Nozomi Networks, an industry cybersecurity startup focused on protecting critical infrastructure from cyberattacks, announced that it raised $100 million in pre-IPO funding. Trimble announced the formation of Trimble Ventures, a $200 million venture fund focused on investing in early and growth-stage companies focused on digital transformation in agriculture, construction, geospatial, and transportation, the industries Trimble serves.
Enabling Data to Power New Economies
Advancing ever steadily in the background is the growing adoption of data analytics, Artificial Intelligence, and Machine Learning. The importance of data, and the value of data marketplaces, is gaining prominence. Still, confidence in data sharing lacks globally, and people are not inspired to participate in the data-driven economy. The Data for a Common Purpose Initiative (DCPI) released a report, Data-Driven Economies: foundations for our common future, that establishes five requirements for leveraging data for the benefit of society. Their view is that data marketplaces can allow data to be leveraged for broader sets of social outcomes. Still, they need to be designed to enable marketplace activity while protecting the rights of individuals whose data is collected, stored, and shared to create trust.
As the World Moves Online, Data Access and Right of Repair in Contention
With the growth of data-enhanced services attached to many capital purchases, an area of growing contention is the ownership of data – and the ability to repair hardware that's hampered by manufacturers' limitations on who can perform repairs. According to the Guardian, companies frequently withhold the information and tools needed to repair devices from consumers, with some warranties outright banning third parties from tinkering with products. This is impacting industries including agriculture, consumer electronics, and even healthcare. A new US executive order calls on federal agencies to prioritize consumers' so-called "right to repair" their own devices, whether that means choosing an independent mechanic or doing it themselves.
Exciting Innovations Push Ahead
There's no shortage of digital innovation underway across the Digital Industry Ecosystem. The adoption of 5G is spurring accelerating rollouts of Private Mobile networks. According to a GSA report, 461 operators in 137 countries/territories invested in 5G, including trials, acquisition of licenses, planning, network deployment, and launches. One example is Helium, a community-owned and operated LoRaWAN network which launched its Decentralized Machine Network, a community-owned and operated computer network for IoT devices now comprised of more than 100,000 hotspots. Helium raised $111 million in a token sale. ARM has announced the release of PlasticARM, which provides the technology to build flexible electronic devices printed on alternative substrates such as paper, plastic, or metal foil, paving the way for the first flexible CPU.
Qualcomm has announced what it calls unveiled the "world's first drone platform" and reference design to offer 5G. It AI capabilities the Qualcomm Flight RB5 5G Platform – combining multiple technologies into an integrated drone system to support evolving applications for film and entertainment, security and emergency response, delivery, defense, inspection, and mapping. There's also a new wave of startups focused on "energy harvesting" – extracting emerging from environmental sources focused on delivering power for connected devices. Of course, one of the most fun announcements of the summer comes from Tesla CEO Elon Musk, who unveiled a humanoid robot called the Tesla Bot that runs on the same AI used by Tesla's fleet of autonomous vehicles. "It's intended to be friendly," Musk joked, "and navigate through a world built for humans."
Supply Chains Present Near Term Challenges
Across industries, manufacturers, distributors, and retails are grappling with the challenges of shortages and unpredictable supplies. In particular, the food industry is facing shortages of labor and raw material, driving scarcities of many goods, with some food companies anticipating disruptions lasting into 2022. There's nothing like a constraint to compel solutions, and the supply chain disruptions at hand are a key driver for creativity.
Innovation never sleeps, and by all accounts, things are likely to get even more interesting for the rest of 2021.
---
Momenta is the leading Digital Industry venture capital firm accelerating digital innovators across energy, manufacturing, smart spaces, and supply chain. Led by deep industry operators across its venture capital, strategic advisory, and executive search practices, Momenta has made over 50 investments, with notable exits to SAP, PTC, and Husqvarna. Feel free to schedule a call to explore your company's digital potential.