Apr 14, 2020 | 5 min read
Digital Industry Insight #15: Technology Leads Us Into a New Future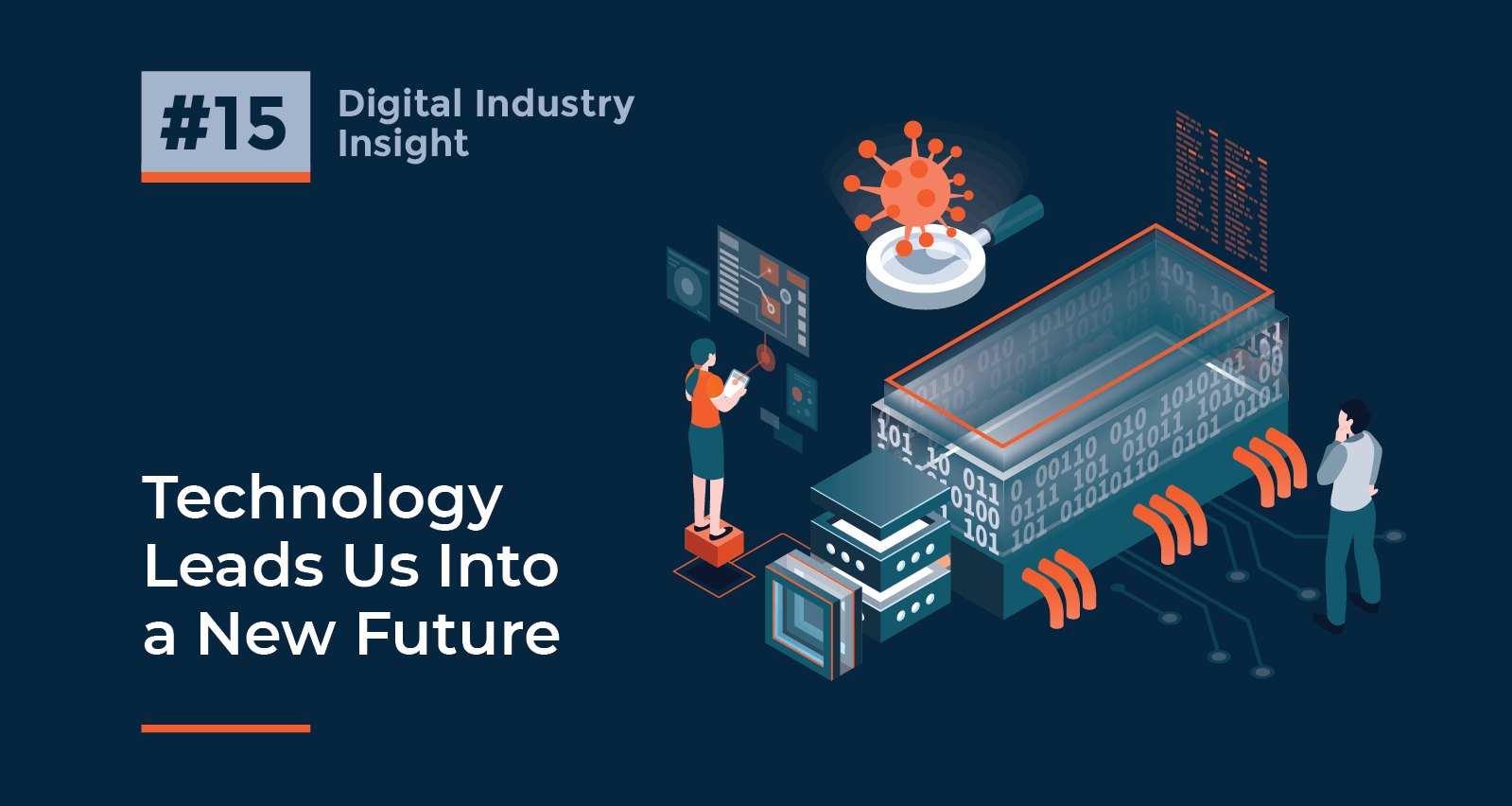 As of mid-April 2020, there are some hopeful signs that the peak of the global COVID-19 pandemic has passed in Western Europe and the US, though tight lockdown restrictions remain in place across the economy. The abrupt surge of remote work and distance learning have been enabled by investments in cloud, SaaS, data centers and communications networks that are now being put to the test. We now expect to see accelerating adoption of technologies that will empower workers and businesses, while keeping people safe and secure.
Where we were in early 2020
Prior to the current crisis, technology had continued to play a greater role in daily life. E-commerce has steadily gained growing share of total retail spending, reaching the 15% threshold in the U.S. in 2019 – and this is clearly heading higher. Open source software and cloud computing have democratized access to technology, enabling distributed workforces and global collaboration. With the introduction of the iPhone in 2008 and iPad in 2010, we've seen the rise of the app economy and explosion of cloud services.
Cloud computing has been the big story of the last decade, introducing pay-per-use economics to an industry that had previously been premised on corporate CapEx planning for peak use plus backup, and a lot of unused capacity. Since Amazon Web Services was founded in 2006, there's been exponential growth in cloud services, touching every industry. Microsoft Azure, AWS and Google Cloud dominate the public providers – end users benefit from sustained declines in cost of compute and storage. Connectivity has also played a central role enabling ecommerce and remote work.
Artificial Intelligence and Machine learning have been seeing accelerating adoption across the board, with the emergence of Deep Learning around 2014-15 it's become easier than ever for businesses of all sizes to take advantage of tech technologies. Similarly, robotics and automation have incorporated AI in new ways, with collaborative robotics and autonomous agents helping to drive productivity gains. Adoption of Industrial IoT applications like remote monitoring, predictive maintenance has been deliberate, initially slower than optimistic expectations.
Augmented Reality and Virtual Reality technologies have been gaining ground slowly, moving beyond first generations of Oculus, HoloLens and Samsung Gear headsets– although usage has been concentrated mostly in gaming and niche applications. Autonomous transportation technologies, like self-driving cars have been progressing steadily, but widespread adoption is still years away. However, drones, UAVs and remote-controlled devices have become rapidly mainstream for video monitoring, surveillance, remote inspections etc.
What's changed?
Widespread lockdowns and mandatory social distancing have caught many people and organizations unaware. Corporate business continuity plans put in place have been largely based on threats from natural disasters like earthquakes floods and hurricanes or terrorism - not widespread mandated social distancing. With workers confined to their homes, collaboration and remote work technologies have become critical – witness huge spikes in usage for Microsoft Teams, Slack, Zoom, Google Hangouts and other applications. Additionally, a significant amount of work web traffic has moved from networks designed for businesses to residential last mile, straining capacity (exacerbated by binge streaming of Netflix and other content).
With strained supply chains for essentials, AI becomes more important to address logistics and transportation. With in-person commerce disrupted, retailers and other businesses are focusing on their online presence with new urgency.
What's ahead in the new decade?
As we get used to current contingencies, and plan for the future, there's going to be an even greater role that technologies will play in the future of Industry. Critical to the new environment will be the creative use of remote work and distributed collaboration software. This will require new skills to manage a remote workforce, and re-evaluation of how technology can be used to replace or augment in-person tasks.
Expect large organizations to continue to migrate applications maintained in on-premise data centers to cloud providers, also re-thinking the design of redundancy plans to account for potential disruption to data center staff in addition to natural disaster risks. The role of edge computing is likely to become more pronounced as a way to reduce latency for endpoints, accelerate AI-driven decisions and power increasingly compute intensive applications such as autonomous control systems and remotely operated machines. AR/VR technologies are likely to see new use cases in corporate scenarios, enabling team collaboration on projects that require more sophisticated visual rendering such as industrial design, architecture, engineering and construction.
Drones, remote monitoring, remote diagnostics and remotely assisted self-service applications are poised to see more widespread usage as well. Lastly, the rollout of 5G networks will enable higher-bandwidth applications (connected vehicles, video, AR/VR) to have broader geographic reach, while low power technologies such as LoRaWAN pave the way for large scale intelligent systems to transform logistics, manufacturing, retail, agriculture and other industries. We don't yet know exactly how these changes will ultimately play out, but the foundations laid during the past decade prepare us for an exciting future of limitless opportunity.
How exactly will our world look when COVID-19 abates? Now is the time to prepare for the eventual new normal while extracting positive and actionable lessons from the crisis. Join us for a special ALL-Momenta webinar as we dissect The Newest Normal this Thursday on April 16th.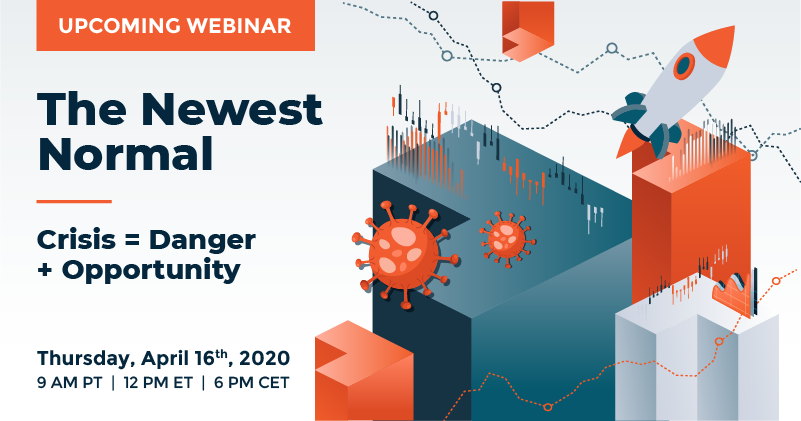 Momenta Partners helps industrial players digitize their Business. We're the guiding hand behind leading industrials' IoT strategies, over 200+ IoT leadership placements, and 40+ young IoT disruptors.  Schedule  a free consultation to discuss how we can help you take your business to the next level.