Oct 9, 2019 | 7 min read
Enterprise IoT Security
Cybersecurity in a Modern Digitized World
Technological innovation has enhanced and optimized the way we function in all spheres of life. Society's dependence on innovative functionality has deepened and both enterprises and individuals now heavily utilize advanced communications and connectivity infrastructure. The key to this is the increased usage of connected and smart devices. According to Ericsson's 2019 Mobility Report, the number of connected devices globally will increase from 21.5 billion in 2019 to nearly 34 billion in 2024.
The reliance on tech and online communications has left society's digital infrastructure vulnerable to increasingly inventive and opportunistic malicious actors who seek to exploit our interconnected world. As a result, cybersecurity has become an absolutely essential part of the global tech industry. In recent years, successful cyberattacks have been highly publicized, which undoubtedly erodes the trust that is essential to any enterprise's healthy functioning. Businesses and individual consumers must be confident in the products, systems and solutions that they use.
The Growing Impact of Breaches
Cybersecurity threats come in various forms including botnets, DDoS attacks, malware, phishing, and ransomware. Attacks have become highly sophisticated and are now more prevalent and destructive than ever before. Preventing these attacks requires enterprises to have a comprehensive proactive and reactive security plan in place. According to Accenture's Ninth Annual Cost of Cybercrime Study (March 2019), the average number of security breaches per company increased from 130 in 2017 to 145 in 2018. According to the same survey, the average cost of breaches per enterprise increased from $11.7 million in 2017 to $13 million in 2018. The study was compiled using input from 2,600 senior security personnel at 355 organizations.
The Threat Landscape
Over the last few years, there have been several highly destructive and noteworthy cybersecurity breaches. The October 2016 Mirai botnet DDoS attack and the May 2017 WannaCry ransomware attack are two cybersecurity incidents that impacted many of the world's largest and most prominent corporations and organizations. In addition, there has been a notable uptick in the number of ransomware attacks directed at governments and infrastructures. According to research from Barracuda Networks published in August, there had been more than 70 municipal and state governments attacked by ransomware so far in 2019.
Growth of the Security Services Industry
As a result, the demand for robust IT security has never been greater and a bevy of advanced enterprise cybersecurity solutions have been subsequently developed. These offerings are increasingly holistic and often provide breach prevention, detection, and remedying capabilities. According to IDC estimates, total global spending on security services (hardware, services, and software) will reach $103.1 billion in 2019, a figure that will grow to $133.8 billion by 2022.
Cybersecurity Talent
As the enterprise security market has become crowded with entrants, the amount of B2B cybersecurity services available is vast and often overwhelming. Businesses must ensure that they have hired exceptional security talent that can devise a coherent and effective cybersecurity framework. This is a challenge in and of itself, as security talent is unsurprisingly scare and in high demand and often difficult to retain as well. According to a June 2019 study from Burning Glass Technologies, cybersecurity roles take, on average, 20% more time to fill than other IT positions.
The Role of Data
A large driver in the proliferation of cybersecurity services is the increased amount of data that business and individuals now generate. As business and personal network connectivity and communication has increased, so too has the amount of generated data. While this data can provide benefits such as enhanced customer experience, it must be properly stored and secured as data breaches can be especially destructive. Conversely, by utilizing artificial intelligence (A)I and machine learning (ML), data can also be harnessed to help prevent and detect cybersecurity attacks and potential vulnerabilities.
The growing adoption of smart devices and the Internet of Things (IoT) has been instrumental in increasing the amount of data that is stored and left potentially vulnerable to an attack. In June 2019, IDC estimated that IoT devices will generate 79.4 zettabytes of data in 2025. The rapid development of IoT applications and growth in the number of IoT use cases has rendered the overall IoT ecosystem particularly vulnerable to breaches that could expose copious amounts of sensitive and personal data. Enterprises must also ensure that they are being compliant with governmental and industry-specific data usage and storage regulations. The May 2018 introduction of the European Union's General Data Protection Regulation (GDPR) was a key global development in ensuring that businesses are taking the necessary steps to secure acquired data.
As society becomes progressively digitalized and technological capabilities continue to grow, the susceptibility to malicious activity and cyberattacks will concurrently increase. Now more than ever, enterprises must ensure that their entire IT ecosystems are secure across all access points, communications channels, and devices. Ultimately, this requires a persistent and fastidious effort that is facilitated through having the proper security solutions and personnel in place.

Navigating the cybersecurity landscape is complex and requires a high level of expertise. Let us cut through the noise and share what you need to know about IoT security. Join us for a webinar presentation, Enterprise IoT Security: Connect and Protect on Thursday, October 24th where we will examine the security issues of today.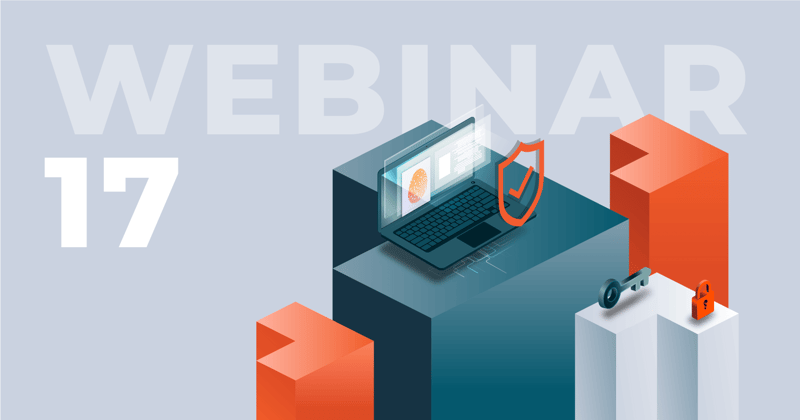 Enterprise IoT Security
Connect & Protect

Momenta Partners encompasses leading Strategic Advisory, Talent, and Venture practices. We're the guiding hand behind leading industrials' IoT strategies, over 200 IoT leadership placements, and 25+ young IoT disruptors.  Schedule  a free consultation to learn more about our Connected Industry practice.