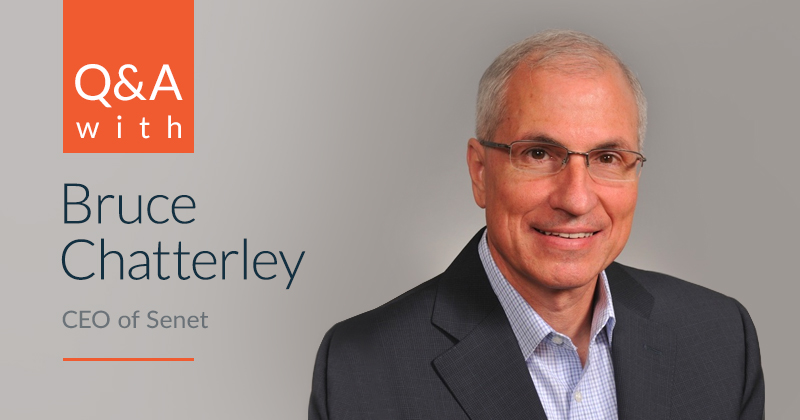 Apr 30, 2019
| 7 min read
Insights
Q&A with Bruce Chatterley, President and CEO of Senet
The ecosystem of connectivity solutions is very competitive in these still-early days of IoT. Winners have yet to be chosen, but leaders in these critical connected device networks are shaking out. Senet has rolled out their own LoRaWAN (Long Range Wide Area Network) solutions for the low-power, broad-network needs of IoT, providing coverage and connectivity readiness in over 80 countries and 225 cities across the U.S. We sat down with Senet's president and CEO, Bruce Chatterley, about where he's seeing LoRa going as a connectivity option of preference, where he's seeing growth, and how he sees this new network infrastructure growing out.
What types of vertical applications are you seeing the most demand for when rolling out your networks?
We've been experiencing rapid growth and increasing demand across several vertical markets, driven in part by an approach to delivering network connectivity, which has moved away from prospective "network rollouts" to a model of on-demand network expansion based on the unique geographical and application-specific connectivity needs of customers and partners.
Water metering and management applications are an area of explosive growth. Opportunity in this segment includes proposed network designs for over 60 cities across the United States, representing over 2 million potential water meters. Other vertical segments where we are seeing notable demand include:
Tank Monitoring for residential and commercial propane, agriculture and retail applications

Smart City applications, including indoor and outdoor asset tracking, waste bin monitoring, pest control and smart parking

Agriculture and environmental applications, including soil monitoring, irrigation, precipitation water level and environmental monitoring for flood conditions

Cold chain applications, for example in hospitals to monitor the storage temperature of medicines

Industrial and Smart Building applications such as leak detection, steam trap monitoring, and backflow and valve monitoring for a variety of industrial applications
What are the key barriers to scale that you see?
The only way to achieve the scale predicted for the Internet of Things is to have network and device management solutions available that can drive and support rapid growth. For example, the process of activating new IoT devices needs automation, or zero touch deployment. You need to be able to automate registering the device to the network (by simply pressing a button), check that it is transmitting data and then leave it for 10 years.
What are some of the more interesting use cases you're seeing right now?
Massively scaled connected device volume will come from applications that instrument ordinary or mundane business activities but yield revolutionary results. Examples include things like tank monitoring, steam trap monitoring and rodent control, which on their face may not seem "interesting," but when automated with IoT technologies can deliver significant productivity enhancements, cost savings and business benefits.
We also believe IoT technology is driving global change, creating new opportunities for innovation, the environment and society and enabling businesses and citizens to make the world a better place. We are seeing applications in agriculture, water conservation, air quality monitoring, traffic management, and public safety experiencing interesting growth opportunities.
Why LoRa over other technologies?
Senet was founded in 2009 (then known as EnerTrac) and originally addressed a very specific IoT use case - automated monitoring of propane tanks in the residential environment. Our solution comprised a combination of network, sensors and an application for fuel delivery companies. We realized that LoRa was the best technology to address our tank monitoring application requirements, supporting cost-effective wide area coverage, low cost hardware, long battery life for sensors and end devices, strong propagation characteristics, and secure communications. We grew that business dramatically over a number of years and that formed the foundation of our knowledge base.
By 2014, the company had built out an expansive LoRaWAN network for its tank monitoring business and formed Senet to expand the applications of its LoRa network. Since then, the increasing demand for a wide variety of Low Power Wide Area IoT applications has driven LoRa to become the de facto industry standard for LPWA IoT networks.
Who will ultimately be the infrastructure providers?
One of the most interesting aspects of the LoRaWAN protocol and open ecosystem of the LoRa Alliance is the advent of the non-traditional network operator. In the cellular world, operators require massive funds to bear the capital requirements to deploy the network and purchase the licensed spectrum on which to operate it. In the world of LoRaWAN, any entity can approach any aspect of the technology stack and compete on their merits.
We feel we've executed against this opportunity and introduced a unique model for deploying and monetizing LoRaWAN connectivity called the Senet Low Power Wide Area Virtual Network (LVN). Our LVN delivers local, regional and global IoT connectivity by connecting LoRaWAN networks deployed by Network Operators, Application Providers, RAN Providers and System Integrators under a common architecture, ultimately providing ubiquitous network coverage.
We believe this model where many public, private, municipal and enterprise entities deploy the network where and when it is needed under a common cloud-based management architecture is what is required for IoT applications to scale.
Senet is a founding member of the LoRa Alliance, what was the motivation for creating the Alliance and being a part of it?
Senet joined the LoRa Alliance and supports LoRa technology with the belief that open standards and broad ecosystem participation create a larger market opportunity than proprietary closed technologies and systems. The openness of both the LoRaWAN specification and the LoRa Alliance has nurtured an ever-growing ecosystem of technology and solution providers, which has brought a building momentum to IoT deployments around the globe.
We see this ecosystem, the open specification and the resulting competitive market as key drivers to the success of both the technology and our own go-to-market strategy. We continue to participate and collaborate with the LoRa Alliance, with strategic voices in the key committees and working groups.
What type of LoRaWAN networks do you see being the most popular in the short and long terms, private, hybrid or public?
As noted above, we see the IoT market being driven by customers with unique geographical and application-specific connectivity needs. These unique needs and varying requirements demand flexibility in how networks are deployed and managed. To support the broadest set of customers and IoT applications, Senet offers a suite of cloud-based network connectivity platforms and services to support both public and public/private hybrid networks.
We believe truly private IoT networks can be more limiting than beneficial and strongly recommend enterprise organizations considering private networks engage in discovery about the scale, security and business advantages of public and public/private hybrid network models, especially as related to LoRaWAN technology.
In both the short- and long-term, we believe demand for flexibility in IoT network architectures will result in the equal opportunity for growth across multiple deployment scenarios.
Want to learn more about LoRaWAN technology and how it's affecting Connected Industry? Join us on June 6th for a webinar presentation featuring Senet and other industry experts to discuss the critical path for these networking capabilities.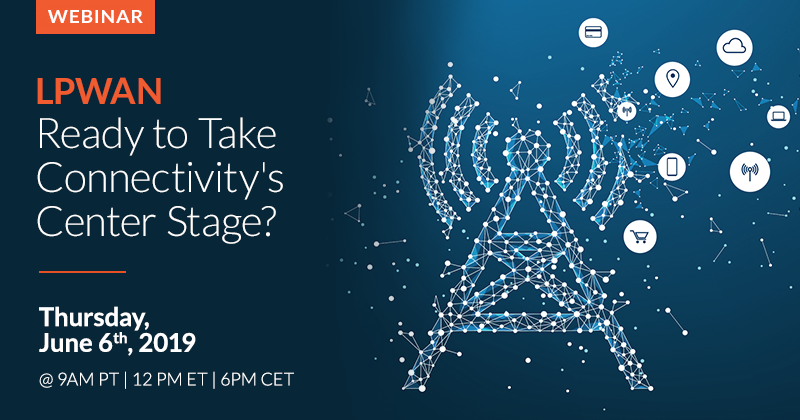 Momenta Partners encompasses leading Strategic Advisory, Talent, and Investment practices. We're the guiding hand behind leading industrials' IoT strategies, over 200+ IoT leadership placements, and 25+ young IoT disruptors. Schedule a free consultation to learn more about our Connected Industry practice.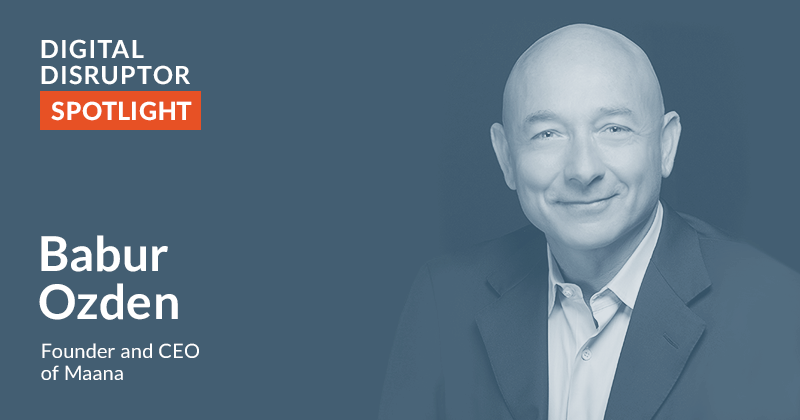 Read Next
Using AI to Power Digital Transformation