Dec 3, 2019 | 4 min read
Predictions 2020
Digital Disruption and the C-Suite
Posted by
The Momenta Team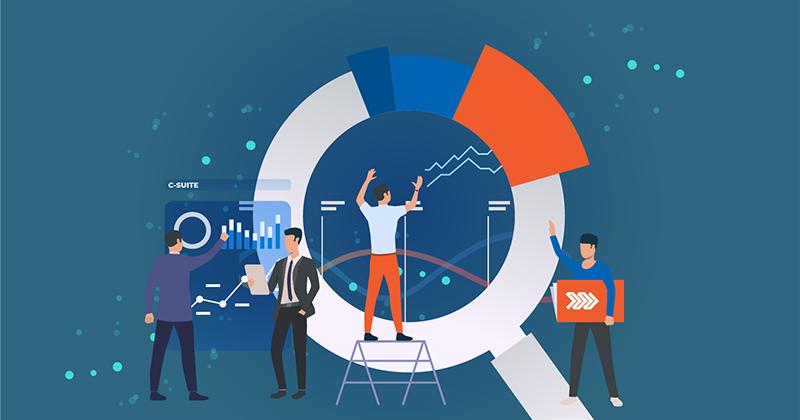 Digital Industry is fundamentally altering the dynamics of entire industries. The emergence of 5G, artificial intelligence (AI), the cloud, and the Internet of Things (IoT) is radically redefining what is operationally possible while creating a great deal of organizational uncertainty and stress. There is a tendency to become defensive in the face of disruption but this approach will, at best, only delay the reckoning. Company leaders must embrace digital transformation, provide strong leadership and focus, and be prepared to pivot as necessary. Managing an organization through a major transformation is not trivial but, increasingly, the ability and willingness of C-suite leaders to do so will ultimately determine both their standing and the company's success.
The impacts are already being felt. According to a recent Barrons article, over the last two years, 108 S&P 500 CEOs have been replaced. The author posits that one of the drivers in recent CEO turnover is market disruption. The article also cites a recent C-Suite turnover study from Challenger, Gray & Christmas which reported that 172 CEOs left their positions in October 2019, a 15% increase over October 2018 figures. Thus far in 2019, there have been 1,332 CEO departures, a 17% increase over the prior year and the highest rate (January-October) of executive change ever recorded by the firm. The company cited changing technologies as a driver of the executive churn increase.
The traditional metrics for identifying and grooming successful business leaders are not working. According to Ernst & Young's (EY) July 2019 CEO Imperative Study, only 34% of CEOs, 35% of boards, and 31% of investors believe that existing C-Suite structures are well prepared at "great" or "very great" levels to handle the next decade's changing business realities. The firm cites future of work, technology, and innovation as key components of new C-Suite demands. The rapid increase in CEO turnover cited in the Barron's article might suggest an even bigger disconnect.
There is only one certainty in the face of the current wave of digital disruption: CEOs and their direct reports will have to learn and adapt quickly in order to thrive, or even survive. In her most recent book "Seeing Around Corners", acclaimed management thinker Rita McGrath spent several chapters discussing the leadership skills necessary to navigate this brave new world. In particular, she noted that the traditional command and control, hierarchical approach to managing businesses will not work in the face of digital disruption. She summarized the requirements as, "The role of the leader moves from designer and commander to premise-setter and judge." We would add that CEOs and C-level executives need to move organizations towards being more data-driven.
To learn more about digital disruption's impact on C-Suites and other key topics heading into the New Year, save the date for our upcoming webinar to discuss our predictions for 2020. The webinar will provide an insightful assessment of the issues and trends set to shape Digital Industry in 2020 while helping you discern their prospective impact on your business.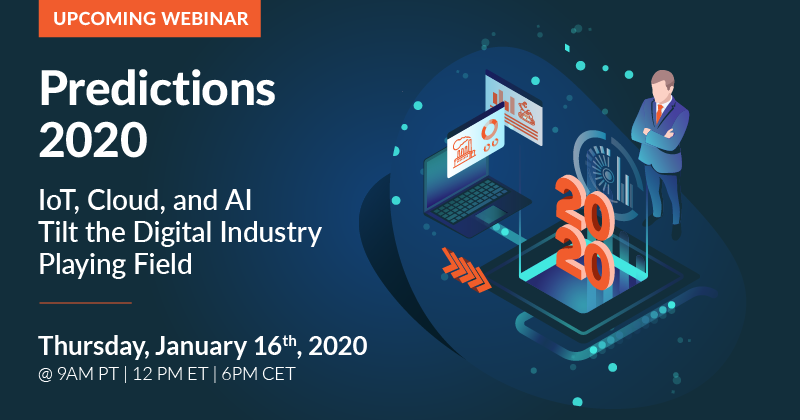 Momenta Partners encompasses leading Strategic Advisory, Talent, and Venture practices. We're the guiding hand behind leading industrials' IoT strategies, over 200 IoT leadership placements, and 25+ young IoT disruptors.  Schedule  a free consultation to learn more about our Connected Industry practice.