Feb 26, 2019 | 5 min read
Digital Insights
Assessing the Lessons of GE Digital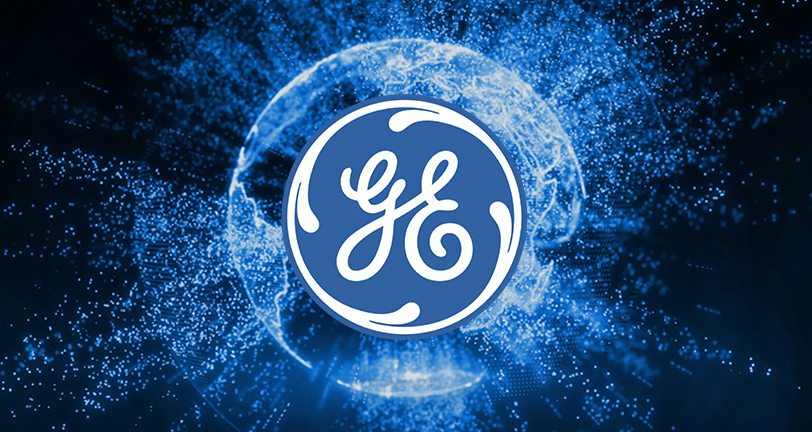 The past two years have been challenging for one of the world's most iconic companies, which "burned out" after a century at the peak of American industry. Founded in 1892 by Thomas Edison, J.P. Morgan and others, GE has weathered wars, recessions, depressions, leadership changes, acquisitions, divestitures, triumphs and scandals while asserting a uniquely storied role as the gold standard of American industrial innovation.
Under the leadership of legendary CEO Jack Welch, GE ascended to the pinnacle, with the ascent of the Six Sigma methodology, leadership in multiple markets and sterling reputation. Welch was succeeded by Jeffrey Immelt in 2004 and in 2012 GE reached the 4th largest market cap company in the world. GE's stock was one of 30 components of the Dow Jones Industrial Average from 1907 to 2018, the longest continuous presence of any company on the index.
However, the unraveling has hit hard. Immelt was replaced by John Flannery in 2017, who was in turn replaced by John Culp in 2018, as a raft of scandals followed missed Wall Street expectations, resulting in divestiture of multiple business lines, including the sales of a majority stake in the ServiceMax business sold to Silver Lake Partners.
Setting the stage for the Industrial IoT
One of the most influential white papers was authored in 2012 by Marco Annunziato and Peter Evans from GE entitled Industrial Internet: Pushing the Boundaries of Minds and Machines. This piece was a manifesto for the coming era of the Industrial Internet, and offered up a framework for thinking about "value at stake" – the additional GDP measured in trillions of dollars that could be created by harnessing efficiencies and leveraging the data from connected assets. GE helped to articulate the value creation potential across transportation, energy, health care and manufacturing, helping to drive awareness in the burgeoning market around Industrial IoT.
Benefiting from organic "dog food"
Despite GE's legacy as a manufacturer of hardware and capital equipment, the company had been investing in software with thousands of software engineers on staff and partnerships with some of the leading software firms in the market. In 2013, GE invested $105 million in Pivotal, which was a spinout company from EMC and VMWare. Pivotal was a developer-centric organization empowered with the CloudFoundry open source Platform as a Service along with several other strategic technologies that would provide the foundation for building next-generation applications – using microservices, containerization and cloud PAAS.
GE's stake primed the move to create a next generation platform to realize the vision of Industrial IoT applications – leveraging scalable, real-time analytics, with the ability to support multiple sources of data, building on cutting edge open source innovations and a cloud management model.
Starting internally, then moving outside the organization
GE initially developed its Predix platform initially to realize advanced analytic solutions across its portfolio of industrial business. The initial launch of software solutions was closely bundled with the company's other businesses, but in 2014 GE announced that it would pursue opportunities for Predix with third parties by cultivating developers. At the time there was widespread skepticism that GE would be able to build a business selling software to companies that might be competitors in other industries.
Going independent
In 2015, GE announced its Predix cloud which would make the capabilities of the platform available on leading public cloud providers. On September 14, 2015, GE announced the creation of GE Digital, which brought together its software and IT capabilities headed by Bill Ruh, who joined GE in 2011 from Cisco Systems and worked on GE's software efforts.
In 2016 and 2017, GE Digital executed on a number of acquisitions to expand the business including Meridium, BitStew Systems and the $915 million acquisition of ServiceMax. The company's quest for scale hit a peak in 2017 when GE Digital's success was touted in the press, but beginning in 3Q17 a string of earnings misses and executive turmoil put the stock in a tailspin and kicked off massive restructuring. The announcement that GE Digital was to be spun off came in mid 2018.
What GE showed the industry
Despite the negative headlines around many of GE's businesses, GE Digital was not at the center of the storm, although progress did not match the optimistic expectations in the early days. What GE showed the industry through its early successes and thought leadership was the value of putting data analysis in business context while ensuring software development was aligned to take the most advantage of leading-edge open source innovations.
A recurring theme of successful IoT projects is the necessity to combine domain expertise with data proficiency, and GE's knowledge of its own products – and the ability to create predictive maintenance and other applications based on that knowledge – has provided a blueprint for others to follow.
It's also telling that the decision to establish GE as a separate business unit, and then as a separate company, speaks to the challenges of growing a platform business as part of a conglomerate where much of the potential market might view GE is more competitor then technology partner. That said, the GE Digital journey is still underway, and the role of the company's leadership in establishing key principles of Industrial IoT, while leading the way in execution, offer critical insights to the industry for years to come.

Momenta Partners encompasses leading Strategic Advisory, Talent, and Investment practices. We're the guiding hand behind leading industrials' IoT strategies, over 100 IoT leadership placements, and 17+ young IoT disruptors. Schedule a free consultation to learn more about our Connected Industry practice.