Freewire Technologies
Founded: 2014 | HQ: San Leandro, California, US
_________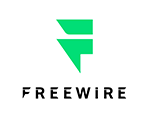 Problem
Fossil fuel are losing steam among power sources, due to unattractive competitive prices, dramatic environmental impact, and stringent regulation. Thus, as more of the world's assets become powered by clean electric energy, the need for flexible and mobile energy storage is becoming of outmost priority. Corporates, governments, municipalities and individuals now struggle to cope with infrastructure that's either lacking capacity or not there at all.
The increased use of EVs and the need for charging stations is one of the major drivers for additional capacity on the grid; but comes at a very high cost and straining an already stressed electric grid.
Whereas places that completely lack energy infrastructure, currently use diesel generators; which are highly polluting, come at high maintenance cost, cannot be used indoor and lack smart capabilities.
Solution
FreeWire has developed a connected, intelligent, multipurpose mobile formfactor for energy storage. With its innovative business model and technology, FreeWire has taken a prime position in the mobile clean energy market, enabling efficient scaling of energy infrastructure.
FreeWire offers green-powered, mobile gensets and EV chargers coupled with a cloud platform for asset management, energy trading and other value-added services. Their vision is to replace diesel gensets, reducing overall TCO, CO2, sound emissions, safety risks and fueling costs and help cities overcome constraints around EV charging station deployments.