Our Digital Industry Impact series explores the frontlines of digital value-creation in Energy, Manufacturing, Smart Spaces and Supply Chain. Created by practitioners and for practitioners, we feature impactful examples of digital innovation and solutions driving value and creating business opportunities.
Over the past five years, Supply Chain has been transformed by a tsunami of emerging technology at a scale and pace of change that has never been seen before.
In this second edition, we explore how digital technologies are making supply chains more resilient, transparent and flexible, transforming them at unprecedented scale and pace of change.
Join the leaders of Akua, Cloudleaf and NanoThings as they review the state-of-the art in supply chain management and emerging trends that will lead to even greater change in the coming years. They will be sharing how they've helped their clients achieve bottom-line value and create top-line business opportunities and results with their solutions.
During this webinar we will explore:
Key trends in digital industry supply chain
Real-world examples of impactful innovation
Best practices in developing and delivering value for their clients
The current and future opportunity landscape
This webinar is for supply chain leaders, asset managers and executives as well as entrepreneurs and investors, who are looking to better understand digital industry impact in supply chain.

Please register for this webinar to stay on top of developments in Digital Industry - If you are unable to attend, registering guarantees you will receive a link to the recorded webinar once it is posted.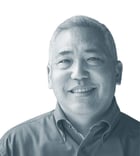 Neil Furukawa,
Founder & CEO, AKUA
Panelist

Founder & CEO of AKUA​

Executive with 25+ years of expertise in cybersecurity and early stage tech startups​

Former COO of CyberPoint International, CTO of Saavi Networks, GM/Director of Lockheed Martin's cybersecurity group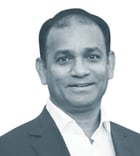 Mahesh Veerina,
CEO, Cloudleaf
Panelist

CEO of Cloudleaf, Inc.
Seasoned Silicon Valley entrepreneur, technology executive and investor
Former SVP of Software & Cloud Services at Motorola/Google, President of Nook Media/B&N,Vice President at Nokia, CEO of Ramp Networks and CEO of Azingo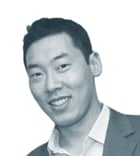 Tim Williams,
Co-Founder & CEO, NanoThings
Panelist

CEO & Co-Founder of NanoThings
Multi industry entrepreneur
Seasoned business leader
Inventor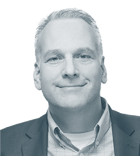 Ken Forster,
Executive Director
Moderator

Digital Industry Practitioner

​

30 years in Operating Roles

​

Serial Entrepreneur, 3 Exits

​

Technologist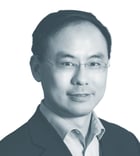 Ben Tao
Partner, Advisory
Moderator

M&A, Growth Strategy, Investments

​

​

PTC Corporate Development

​

​

IIoT

, AI, AR/VR, PLM, ALM, SLM

​

​

Software, Industrial Tech​