Apr 20, 2021 | 5 min read
Momenta's Take #31
Water Giants Agree to Merge Following Prolonged Spat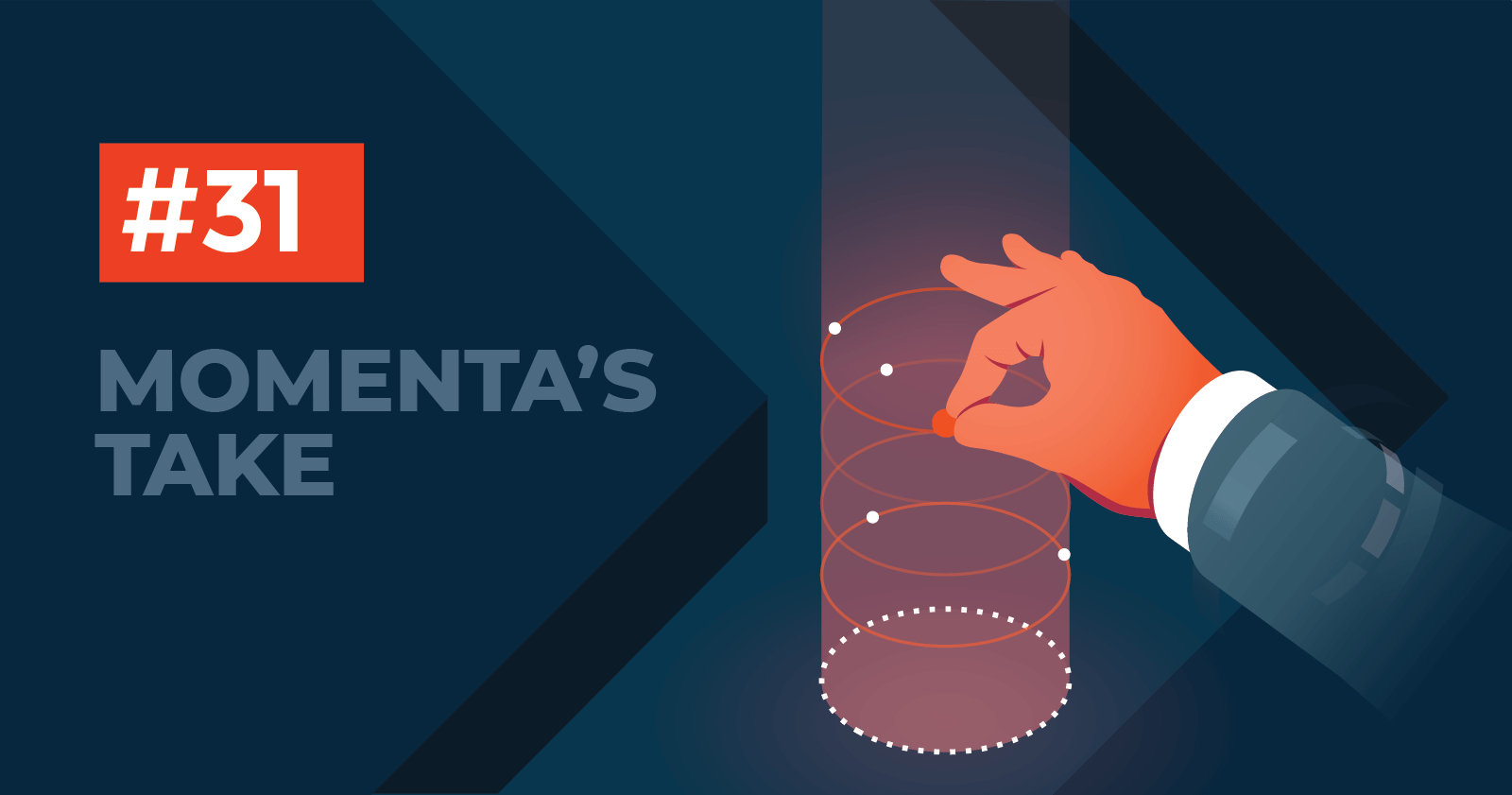 Suez SA announced merger with Veolia Environnement SA! The combination of the two firms will be the largest water management services firm in the world.
On April 12, Suez SA announced it had reached an agreement in principle on a merger with Veolia Environnement SA, ending months of acrimonious legal disputes. The two companies have agreed to enter into definitive merger agreements by May 14 for a price of 13 billion euros ($15.44 billion) for the 70% of the company it does not already own. Under the agreement, the two companies will withdraw all legal proceedings and terminate agreements for disposals, including a recent deal for Suez to sell its recycling-and-recovery business in Australia to Cleanaway Waste Management Ltd. The combination of the two firms will be the largest water management services firm in the world. The transaction requires approval from antitrust authorities in several countries; in order to ease antitrust concerns, some of Suez's assets will be spun off into a new entity with around 7 billion euros in revenue.
Veolia is the world's largest water management services provider, operating in nearly 50 countries with roughly 179,000 employees worldwide. With approximately 90,000 employees, Suez is the largest provider of private water management services, with 60% of total sales coming from Europe and North America representing 13% of 2019 revenues. Suez maintains water assets for more than 6,000 municipal and industrial customers representing over $4.1 billion in total assets.
Hostile Rivalry Culminates in Merger
Veolia and Suez have been rivals since the 19th century. Recently, Veolia began to pursue the smaller Suez, arguing that the combined companies could better address new competition emerging from China and, with scale, would be better poised for innovation in areas such as environmental services and recycling. Last October, Veolia acquired a 30% stake in Suez, then in February, Suez rejected an 11.3-billion-euro hostile takeover bid from Veolia. The two companies have spent months litigating their disputes in courts, with each party accusing the other of lying and falsely pretending to negotiate a solution. Before the agreement, Suez expressed concerns that a hostile takeover would negatively impact competition and hurt jobs based in France. At the same time, Veolia accused Suez' management of self-interest ahead of shareholders and trying to dismantle the business through divestitures. Following the intervention of French government officials into the dispute, Veolia raised its bid by 2 billion euros. The elements of Suez not covered in the merger will continue as a new business owned by a combination of French shareholders and private equity firms.
Deal Resolves Tricky Political Issues
The response to the hostile big created negative optics when Suez, as part of its defense strategy, initiated plans to transfer some of its assets to a Dutch entity, engaged with other private equity firms and other delaying tactics, earning a reprimand from the French government. The ongoing dispute was creating challenges for the Macron administration ahead of next year's presidential elections. The resolution spares further embarrassment for government officials that had pleaded for an amicable solution: Veolia is offering four-year job guarantees for the 90,000 employees of Suez.
Momenta's Take:
Big M&A is Always Risky, but Innovation Scale Could Benefit
The combinations of these two large firms will result in a global giant with nearly 270,000 employees worldwide and over $44 billion in annual revenues. The timing is propitious, particularly in light of proposed infrastructure spending from stimulus bills working their way through the U.S. legislative process. The target of 500 million euros in cost savings is pretty straightforward, but leveraging scale to win new contracts worldwide will not necessarily be any easier. Beyond the consolidation of competition and market scale, the combined company seeks to more aggressively pursue opportunities around global infrastructure and climate change-related spending – with a stated mission to be a "global champion of ecological transformation."

While laudable goals, the new company will need to address growing concerns over the privatization of public water infrastructure. One overhang will be Veolia's involvement in ignoring lead risks in its water assessments for the city of Flint, Michigan, and replacement of anti-corrosion chemicals with cheaper substitutes in Pittsburgh that coincided with lead increases in the water. Water privatization deals commonly result in job cuts, and concerns over reductions in quality assurance and maintenance to preserve profitability. Additionally, ratepayers often pay significantly higher fees to privatized water systems, and this could be a major impediment to expansion unless the new Suez brings value-add services and higher quality to the table.

Given this context, consolidation in the market appears a prudent move to preserve profitability and gain share, and the combined company's success will depend to a large extent on its ability to address environmental, sustainability, and quality concerns. Expect this to be a catalyst for significant Digital Industry investment for automation, monitoring, and quality analytics as to the key differentiators.

Momenta encompass leading Strategic Advisory, Talent, and Ventures practices with over 200 IoT leadership placements, 125 industry clients, and 40+ young IoT disruptors in our portfolio.  Schedule  a free consultation to learn more about our Digital Industry practice and services.