Mar 9, 2021 | 5 min read
Momenta's Take #28
Job Market Outlook for 2021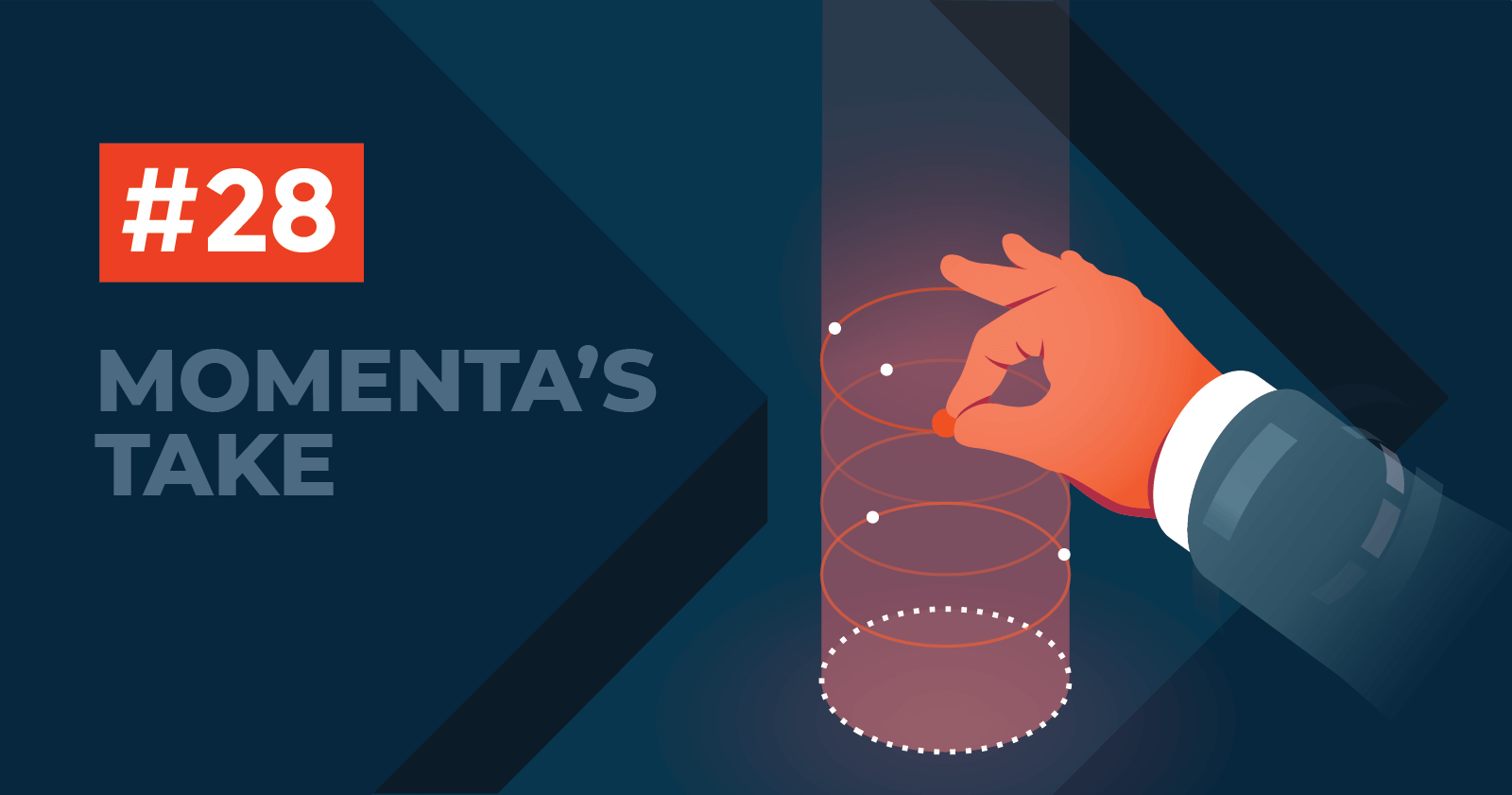 Looking at the Job Market Changes so far for 2021
Although we all may debate specific pros and cons of remote working, like how not to conduct job interviews from your bedroom, the era of the remote workforce is here to stay.

What does this mean for the job market 2021 outlook? Here are a few of the top workforce trends to consider:
1. Remote Workforce
Since March of 2020, companies have accelerated their transformation efforts, fast-tracking development of new digital experiences, transitioning entire organizations to a remote workforce and improving cybersecurity in response to the coronavirus pandemic. This has driven demand for workers with new sets of skills that accommodate remote work and tech savvy. The nature of the crisis itself has caused many companies to re-think how they innovate and collaborate with employees, partners, and other firms. Companies like 3M have completely changed how they think about innovation – going from being somewhat insular to being very open to connecting with external companies - the company that has the technology, the capabilities, and ability to solve problems in house – to a model where there are partners who can teach new things and help innovation move even faster. For companies like Zoom, the line between B2C and B2B has blurred as we go from the board room to yoga to baby shower with the click of a button.


2. Rating: Top remote workforce jobs in 2021

With the entire world using the same online tools for just about every life activity, short of sleeping, this trend translates into an even more increased global demand for skilled workers and ambitious entrepreneurs required to maintain and innovate those tools. It comes as no surprise that half of Glassdoor's Best Careers of 2021 are tech and human resources related with a rosy job outlook for computer science graduates. Glassdoor reports the highest-rated jobs for each of Glassdoor's criteria include Software Engineer (#9) for the most job openings (+40,000), Technical Program Manager (#30) for the highest median base salary ($142,379) and Corporate Recruiter (#46) for the highest job satisfaction score (4.4 out of 5). New this year in the top ten remote workforce jobs list? Enterprise Architect, Information Security Engineer, Mobile Engineer and…yes, Dentist. That remains one service you still cannot accomplish via Zoom.


3. Hiring: More is forecast, not less, especially in technology centers

Whether 100 percent remote or a hybrid model, of the more than 200 respondents to a new J.Thelander Consulting-PitchBook survey, almost 90% of private companies said they are hiring in 2021. After a year of working from home, remote employees are adapting and employers are citing mainly the benefits, namely increased productivity (less time spent in meetings and sitting on planes) and decreased overhead costs (physical site rents, utilities, and maintenance). 83 percent of US employers said the transition to remote work has been successful for their company, according to a late 2020 PwC US Remote Work Survey of 133 executives and 1,200 office workers.

While it is unlikely most employers will give up their physical office spaces for good, most will adopt a hybrid model. The PwC survey also reports that these hybrid working models will require investment in virtual collaboration tools such as manager training, hoteling applications, and communal spaces in the office. Forbes Careers Awards judge Sara Sutton predicts the new 9-to-5 will be instead "working 3-2-2": three days in office, two days remote, and two days off.

Behind Realtor.com's thriving top 10 housing markets for 2021 are the technology hubs home to these digital tool developers behind our daily routines. Think Sacramento, CA, San Jose, CA, Charlotte, NC, Boise, ID, and Seattle, WA. Not only are new tech workers moving here but existing residents are looking to up-size in place – finding a larger house in which to find home office – living space breathing rooms. Nationwide low mortgage rates are adding fuel to this fire.


4. Talent: Attract top candidates with the promise of open communication, humility, flexibility, and empathy

As long as the hiring forecast stays strong, companies will need to prepare to compete for top talent. To do so effectively in 2021, they will need to demonstrate a culture focused on flexibility (regarding hours, 100 percent remote versus hybrid model), humility (keeping open communication with employees even when the CEO and HR do not have all the answers), and empathy (taking corporate responsibility for employees' safety, focusing on staffers' wellbeing, and community awareness). From companies encouraging employees to volunteer online during confinement lockdowns to company sponsored lunchtime yoga classes on Zoom, to Tableau Software in Seattle using the company Christmas party budget to deliver restaurant meals to employee doorsteps, the books on building employee loyalty and social corporate responsibility are being rewritten overnight.

Which brings us back to where we started with this job market 2021 outlook: the increasing global demand for digital and secure tools to support this new online job market and workforce, from recruitment to on-boarding, job training, team collaboration, international cooperation, community building, wellness, and employee retention.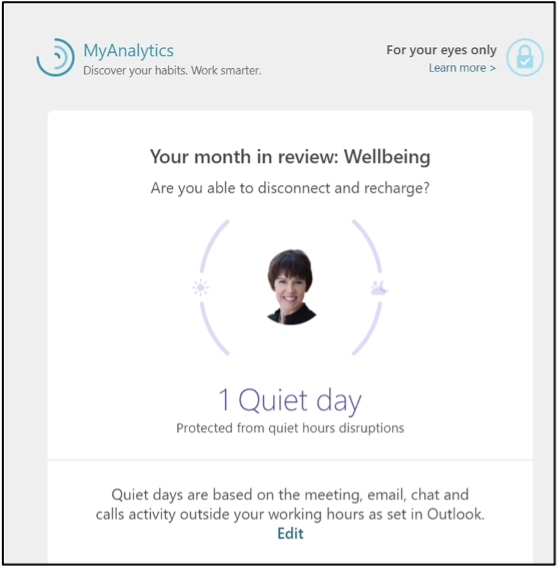 [Image: The author's latest Wellbeing reminder in MS Outlook for this job outlook]



Momenta encompasses leading Strategic Advisory, Talent, and Ventures practices with over 200 IoT leadership placements, 125 industry clients and 40+ young IoT disruptors in our portfolio.  Schedule  a free consultation to learn more about our Digital Industry practice and services.