May 6, 2021 | 4 min read
Momenta's Take #32
PE Dealflow Continues with Orbcomm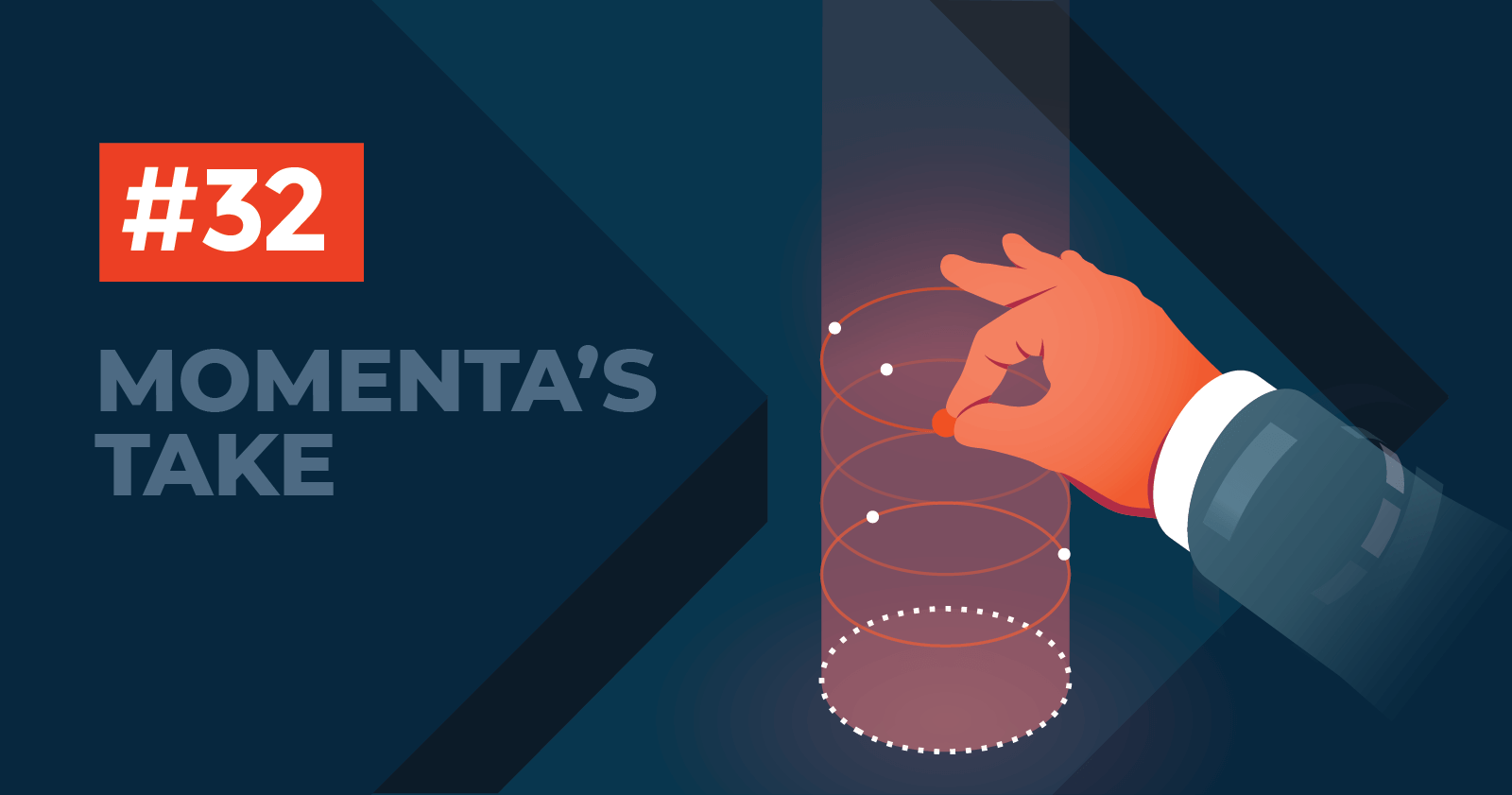 On April 8th, Orbcomm announced an agreement to be taken private by private equity firm GI Partners for approximately $909 million. The deal represented a premium of about 52% to the company's closing share price prior to the announcement. Including net debt, the transaction is valued at about $1.1 billion and is expected to close in the second half of 2021.
Orbcomm is a market-leading provider of devices and services used to enable a broad range of sophisticated implementations of Industrial IoT solutions. The company's communications hardware, software, and services are designed to track, monitor, and control fixed and mobile assets for industries including transportation, heavy equipment, maritime, oil and gas, utilities, and government. Orbcomm also owns and operates a network of 31 low Earth orbit communications satellites with 16 gateway Earth stations around the globe and is licensed to provide services in over 130 countries. The company's unique combination of tracking technologies and global networks enables trucking, shipping, and other heavy equipment-intensive companies to track assets worldwide, providing critical analytics for customers to optimize operations, manage risk, improve their own service levels and meet regulatory requirements.

As of February 2021, the company claimed over 2.2 million billable subscriber communicators with customers such as Caterpillar, Hitachi Construction Machinery, John Deere, Komatsu Limited, Volvo Construction Equipment, J. B. Hunt, Canadian National Railways, Swift Transportation, Target, Tropicana, Tyson Foods, Walmart and many others.


2021 Shaping Up Strong for PE Deals

Despite the elevated valuation levels in public markets, private equity firms remain active with a healthy roster of transactions so far this year. According to MergerMarkets, the amount of cash on the handheld by private equity firms is driving record levels of deal flow, with the global pandemic apparently acting as an additional catalyst for sponsors to deploy capital.

In 1Q21, private equity buyouts reached new heights with $296.6 billion in buyouts (representing 1,156 total deals). This was one of the most active quarters since 2001 in terms of deal value. There has been a surge of PE investment since 3Q20 with nearly $700 billion deployed. This follows several quarters of robust private equity exits, including $213.9 billion in exits and 711 total deals in 1Q21. Over the past three quarters, the $212 billion quarterly average is 14-% higher than the quarterly average of $89 billion since 2001. In the context of this highly favorable environment for private equity, the Orbcomm transaction's healthy 52% premium for investors should be sufficient through the expiration of the 30-day Go-Shop option that expires May 7th.


Momenta's Take:
The combination of devices, hardware, software, services, and satellite communications networks makes Orbcomm an increasingly strategic player in an environment where digitally derived intelligence is critical to enable asset-intensive industries to compete. Orbcomm's platforms provide the potential for incremental analytic and data-driven applications that are specifically tailored to industries, with the potential to drive growing streams of recurring revenue. It is this potential that appears most attractive to PE firms, which have been actively focused on software and other tech companies that can deliver annuity-like revenue streams from maintenance and subscriptions.

Orbcomm does face a new generation of nimble startups in asset tracking (such as Samsara) and satellite communications. As a trusted provider with a roster of blue-chip clients, Orbcomm is well-positioned to sustain its business trajectory, but it must contend with aggressive moves by startups like Swarm (with whom the company is engaged in a legal dispute) that operate under the "move fast and break things" ethos. With new backing from GI Partners, Orbcomm should be well-positioned to grow its global customer footprint, and over time we'd not be surprised to see additional acquisitions layered onto Orbcomm's foundation to expand more broadly and make longer-term strategic investments without the distractions of needing to placate more short term-minded public market investors.

Momenta encompass leading Strategic Advisory, Talent, and Ventures practices with over 250 IoT leadership placements, 125 industry clients, and 50+ young IoT disruptors in our portfolio.  Schedule  a free consultation to learn more about our Digital Industry practice and services.