Aug 14, 2018 | 9 min read
Digital Industry Book: How to Build People and Networks to Drive Business Success (3/3)
At Momenta we're privileged to have access to some of the greatest thinkers, innovators and practitioners in the Connected Industry.
During our Insight Vectors and Podcast interviews, we always ask for book recommendations. We've seen these recommendations falling into three broad themes: Futurism; Psychology of Self (and Humanity); and Tools for Business Transformation. To recognize these, we're releasing a series of three posts detailing notable recommendations. This is a three part series (PART 1, PART 2).
Our third installment is books about the self and psychology. (PART 1, PART 2) It's difficult to call them self-help or personal development texts as the terms conjure up powerpoint presentations with clip art and painfully long check lists. These books a little deeper into the psyche of the self, the evolution of humanity, social dynamics and culture. Will they help you gain some insights into yourself? Sure, but you're just as likely to gain greater understanding about the social structures and cultural dynamics around you.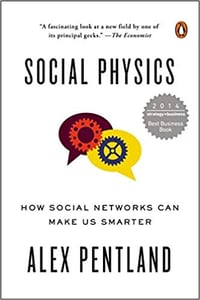 Social Physics: How Social Networks Can Make Us Smarter
by Alex Pentland
Thanks to the millions of digital bread crumbs people leave behind via smartphones, GPS devices, and the Internet, the amount of new information we have about human activity is truly profound. Until now, sociologists have depended on limited data sets and surveys that tell us how people say they think and behave, a certain way rather than what they actually do. As a result, we've been stuck with the same stale social structures, classes and markets with a focus on individual actors, data snapshots, and steady states. Pentland shows that, in fact, humans respond much more powerfully to social incentives that involve rewarding others and strengthening the ties that bind than incentives that involve only their own economic self-interest.

Pentland and his teams have found that they can study patterns of information exchange in a social network without any knowledge of the actual content of the information and predict with stunning accuracy how productive and effective that network is, whether it's a business or an entire city. We can maximize a group's collective intelligence to improve performance and use social incentives to create new organizations and guide them through disruptive change in a way that maximizes the good. At every level of interaction, from small groups to large cities, social networks can be tuned to increase exploration and engagement, thus vastly improving idea flow.
- Recommended by Atti Riazio, CIO of the United Nations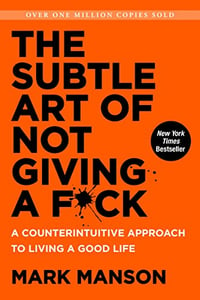 The Subtle Art of Not Giving a F*ck: A Counterintuitive Approach to Living a Good Life
by Mark Manson

For decades, we've been told that positive thinking is the key to a happy, rich life. "F**k positivity," Mark Manson says. "Let's be honest, shit is f**ked and we have to live with it." In his wildly popular Internet blog, Manson doesn't sugarcoat or equivocate. He tells it like it is—a dose of raw, refreshing, honest truth that is sorely lacking today. The Subtle Art of Not Giving a F**k is his antidote to the coddling, let's-all-feel-good mindset that has infected American society and spoiled a generation, rewarding them with gold medals just for showing up.

There are only so many things we can give a f**k about so we need to figure out which ones really matter, Manson makes clear. While money is nice, caring about what you do with your life is better, because true wealth is about experience.
- Recommended by Pete Wassell, CEO, Augmate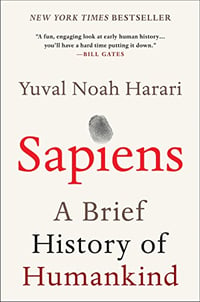 Sapiens – A Brief History of Humankind
by Yuval Noah Hariri
Planet Earth is 4.5 billion years old. In just a fraction of that time, one species among countless others has conquered it. Us.

We are the most advanced and most destructive animals ever to have lived. What makes us brilliant? What makes us deadly? What makes us Sapiens?

In this bold and provocative book, Yuval Noah Harari explores who we are, how we got here and where we're going. Sapiens is a thrilling account of humankind's extraordinary history – from the Stone Age to the Silicon Age – and our journey from insignificant apes to rulers of the world.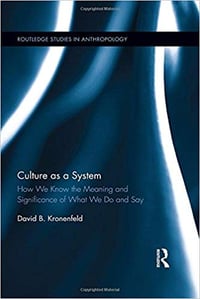 Culture as a System: How We Know the Meaning and Significance of What We Do and Say (Routledge Studies in Anthropology)
by David B, Kronenfeld
A particular culture is associated with a particular community, and thus has a social dimension. How does culture operate and how is it to be defined? Is it to be taken as the behavioral repertoire of members of that community, as the products of their behavior, or as the shared mental content that produces the behavior? Is it to be viewed as a coherent whole or only a collection of disparate parts? Culture is shared, but how totally? How is culture learned and maintained over time, and how does it change?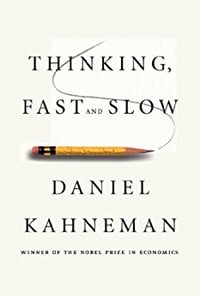 Thinking Fast and Thinking Slow
by Daniel Kahneman
In the international bestseller, Thinking, Fast and Slow, Daniel Kahneman, the renowned psychologist and winner of the Nobel Prize in Economics, takes us on a groundbreaking tour of the mind and explains the two systems that drive the way we think. System 1 is fast, intuitive, and emotional; System 2 is slower, more deliberative, and more logical.
The impact of overconfidence on corporate strategies, the difficulties of predicting what will make us happy in the future, the profound effect of cognitive biases on everything from playing the stock market to planning our next vacation―each of these can be understood only by knowing how the two systems shape our judgments and decisions
- Recommended by Pete Wassell, CEO, Augmate
What other books are Connected Industry Leaders currently reading? Find out by clicking on the below links for part 1 and 2:
PART 1 Books About the Future and Their Influence on Connected Industry Practitioners and Thought Leaders
PART 2 Digital Transformation and What it Means For Your Business
Want to recommend a book to the Momenta community or talk to others about your literary impressions? Connect with us and our community on facebook or linkedin.

Momenta Partners encompasses leading Strategic Advisory, Executive Search, and Investment practices. We're the guiding hand behind leading industrials' IoT strategies, over 100 IoT leadership placements, and 17+ young IoT disruptors. Schedule a free consultation to learn more about our Connected Industry practice.
No form selected
Select an existing form you've made previously, or create a brand new one.