Aug 4, 2020 | 5 min read
Momenta's Take #10
MORE Evidence of the Pandemic Accelerating Digital Transformation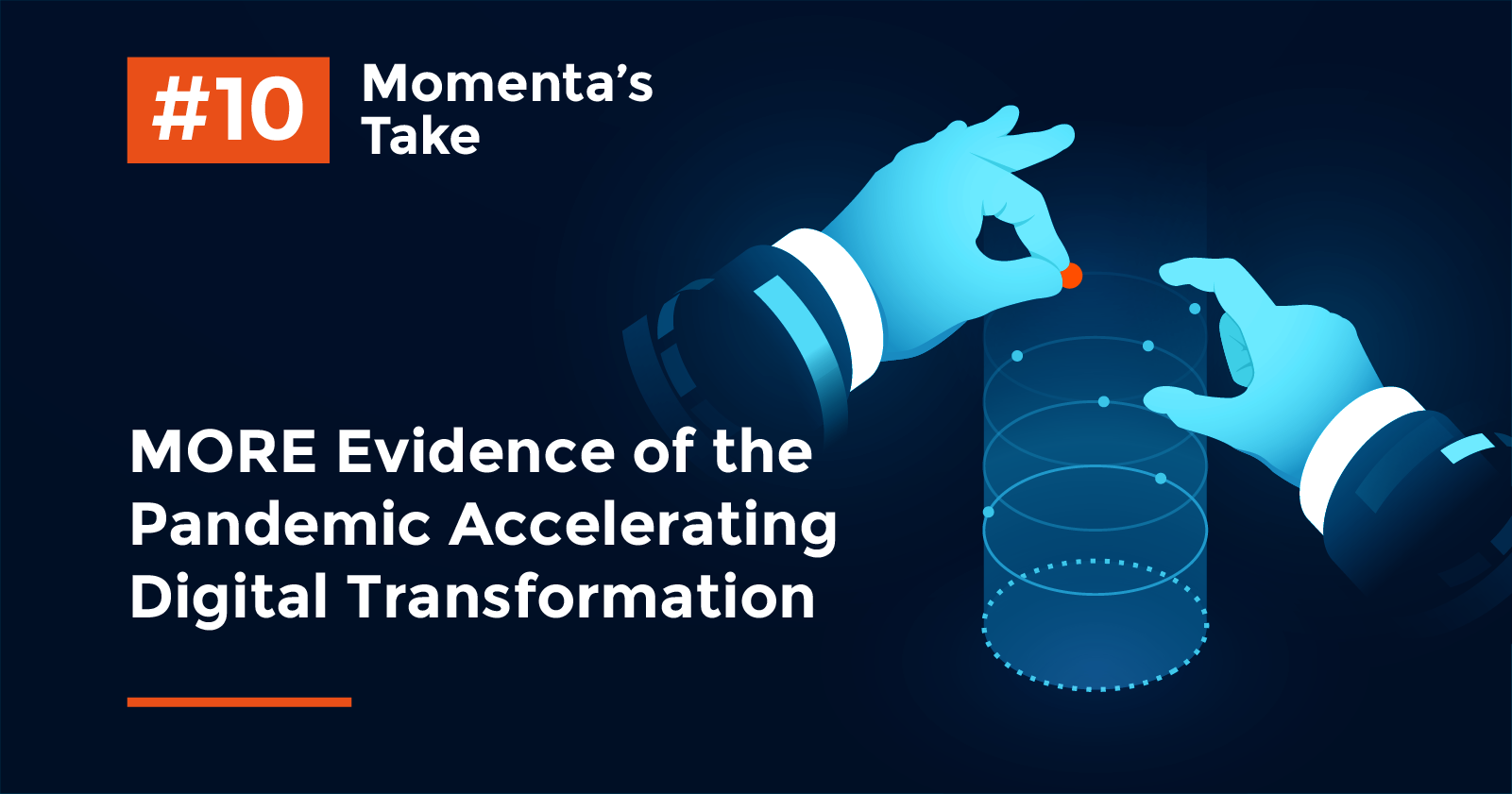 The global pandemic of 2020 has changed everything, even the rate of change. Prior to the outbreak of COVID-19, interest in digital transformation was robust among businesses of all sizes and across industries. When lockdowns hit, however, this forced the hands of companies waiting on the sidelines to embrace remote work, distributed collaboration, software automation and e-commerce. Digital tools provided the vehicle for organizations to continue to communicate and serve their stakeholders without direct physical presence. How has this played out across different industries?
The evidence is showing that the global pandemic has been the "digital accelerant of the decade". Twilio, the cloud communications and customer engagement provider recently released a survey of 2,569 enterprise decision makers in the US, UK, Germany, Australia, France, Spain, Italy, Japan and Singapore. The survey explored views on digital engagement as a result of COVID-19, and the results point to a definitive acceleration of plans and spending. 97% of respondents reported that COVID-19 has sped up their digital transformation, while 68% said that the pandemic sped up their digital transformation a great deal.
Most remarkably, the survey responses indicate that COVID-19 sped of digital transformation plans by an average of 6 years.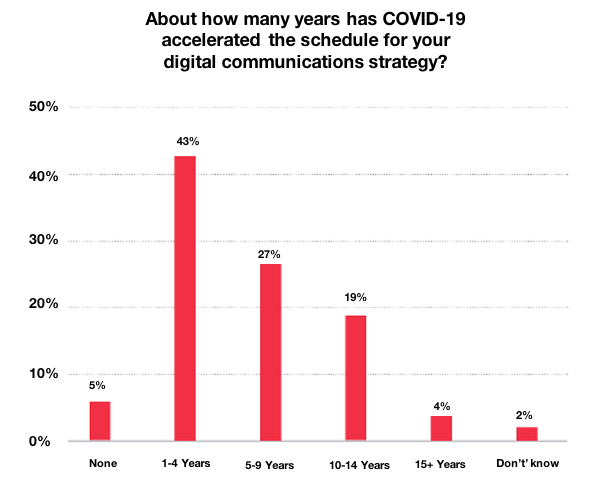 What's also notable is that the industries that have seen the most changes to their digital communications have traditionally been regarded as laggards when it comes to digitalization. Energy and construction have seen the most significant acceleration of their digital communications strategies.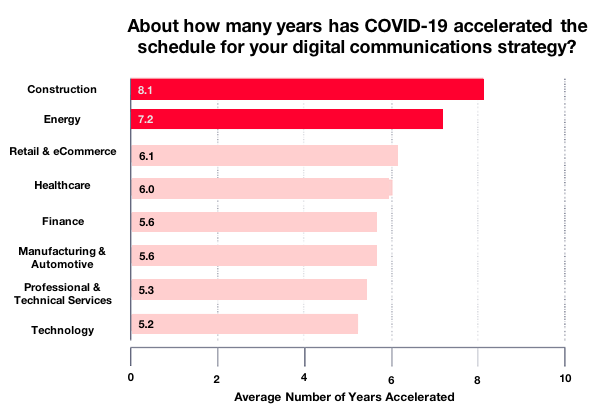 One of the ways the pandemic has accelerated change is by forcing adoption of digital processes. One example is digital claims processing in the auto insurance industry. This involves customers taking a picture of their damaged vehicle then sending it directly to the insurer by mobile app. The auto insurer Allstate disclosed that more than 90% of all its auto claims would be submitted virtually, and increase from just 50% two weeks earlier. Prior to the pandemic, roughly 11% of auto insurance customers used virtual claims tools.
Many businesses are reporting that remote work could last far longer than initially anticipated. Google recently announced that its employees would be allowed to work remotely through Summer of 2021. In Manhattan, CBRE group reports that less than 10% of office workers at its commercial building had returned to work as of mid-July.
Education is also being impacted in a big way. Many colleges and universities have cancelled in-person classes for the 2020-21 school year, while major school districts such as Los Angeles are delaying the resumption of classes. The impact for education is being felt broadly, and forcing broader adoption of video conferencing tools and platforms such as Zoom, WebEx and others. The impact of the shift is proving highly disruptive to traditional college and university fundraising, as institutions face the loss of foreign students that pay full freight and domestic students deciding to take a gap year.
The World Economic Forum highlights the crisis of fundraising, while a growing number of parents of K-12 age children are organizing home-schooling "pods" with the help of digital tools and online applications.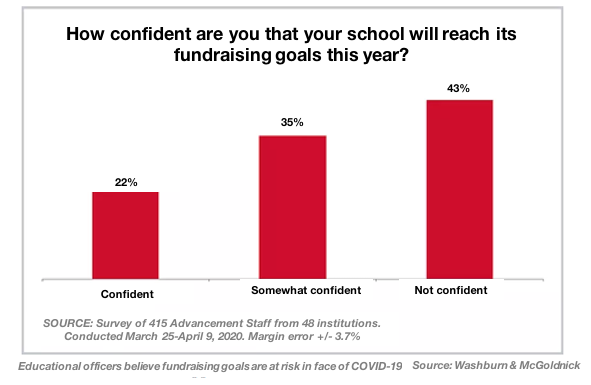 As we head into the 2Q corporate earnings season, look for digital winners to distinguish themselves from the pack. Cloud computing, remote work platforms, semiconductor companies and others are so far seeing tremendous gains, while retailers, hotels and travel related businesses are struggling. Expect to see more of what the CEO of IT services firm Cognizant cites as reason for the uptick in digital business:
"We see clients embrace agile development and platforms and microservices that foster innovation, unlock the power of data, and offer efficiency, security, scalability, and agility," he said. "This requirement aligns directly with our strategy to win in digital, including cloud, A.I. and analytics, digital engineering, and IoT."
More changes ahead. Be ready.

Unlock the Power of Digital - Momenta Partners encompasses leading Strategic Advisory, Talent, and Ventures practices for Digital Industry. Connect with us to more about our three practices.