Jan 28, 2021 | 6 min read
Digital Industry Insight #50
What Qualities Make A Strong Leader?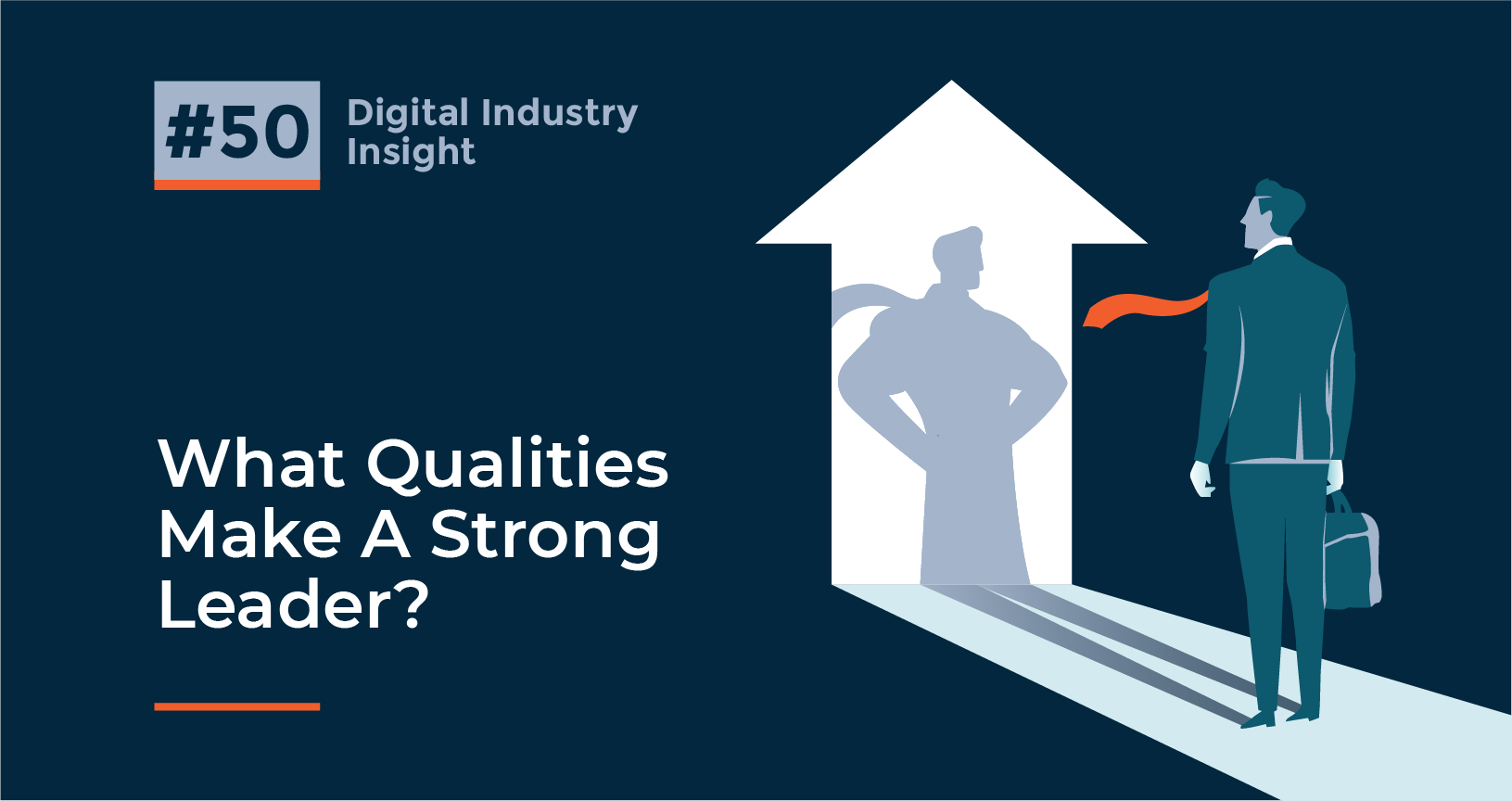 How COVID has reprioritized effective leadership qualities
Navigating the past year of COVID-19 has reshuffled the deck of which qualities make for a strong and effective leader across today's digital industries.
Yes, the best leaders are catalysts for change and can recast the entire direction of a business's fortune but what happens when a catalytic change like COVID strikes the world order and recasts a business's direction and fortune overnight?
Let's re-examine this known list of strong leadership qualities below against the COVID backdrop. Does it stand up? What's missing? What's moved up in importance?
What does this mean to your own organization and how will it affect your current and future executive recruitment direction?
Intellect

 


Are they asking the right questions? Are they passionate about what they do? Are they emotionally intelligent?


Domain Experience

 


Have they performed successfully in a similar or related role in the past?


Loyalty

 


Have they seen something through to fruition? Do their previous employers recommend them?

Desire

 


Do they convey a true sense of engagement and positive energy to affect positive change in a role for which we are considering them?

Creativity
Do they think out of the box? Display their understanding of basic business concepts and innovator traits!
Accountability
Do they know how to articulate subordinates' responsibilities and allow the team to feel a sense of responsibility? Asking how they manage a team if important.
Empowerment
Is empowering a team to achieve, and be an inspirational leader by developing trust on their agenda?
Empathy
Do they value working with dynamic people they can empathize with, coach, and create a strong leading workforce?
Effective communicators
Do they communicate concisely and effectively? Can they communicate their vision and strategy clearly? Do you see them motivating their team effectively?


On the list above, Creativity, Empowerment, Effective communication, and Empathy stand out at the top of any leadership playbook for 2020. As the past year of working in Zoom and Microsoft Teams boxes has removed office doors and cubicle walls, many CEOs are taking advantage of this time to schedule 1-1s with all ranks of employees across the company to bridge the historical hierarchical divide and encourage new idea generation and open feedback loops. It is time to be creative on how to nurture a true online water cooler experience.


Missing? Motivational Coach, Humility and Transparency.
As COVID has exploded our increasingly service-led economy, the most valuable asset is human capital - both for companies and for the economy at large. It has been essential that leaders lead with honesty, transparency, and humility about external global and market factors outside of their control, and that they communicate opportunities and challenges directly across all levels of their organizations to create a foundation of trust. Effective CEOs have an even more difficult challenge these days – beyond empowerment – they now need to act as coaches on the field, collaborating with their team captains to design day-to-day playbooks, encouraging their employees to stay the course, to endure the constant economic and political changes as well as the physical division and distractions inherent with any prolonged remote working situation.


When thinking about your own organization and corporate culture, which leadership qualities have been key to navigating 2020's turbulence? What has been missing that you need help identifying?
Momenta Partners encompasses leading Strategic Advisory, Talent, and Venture practices. We are the guiding hand behind leading industrials' IoT strategies, over 200+ IoT leadership placements, and 40+ young IoT disruptors. Schedule a free consultation to learn more about our Digital Industry practice.



Momenta is the leading Digital Industry retained executive search firm delivering impactful leadership across energy, manufacturing, smart spaces and supply chain. We have placed more than 200 leaders globally in Fortune 100's and venture-backed startups, including digital leadership roles at Hitachi, United Technologies and C3.ai. Let's connect and discuss how Momenta can help you take your business to the next level.
Leave your details below and we will be in touch!