Feb 25, 2021 | 4 min read
Momenta's Take #26
Sigfox Reboots at the Top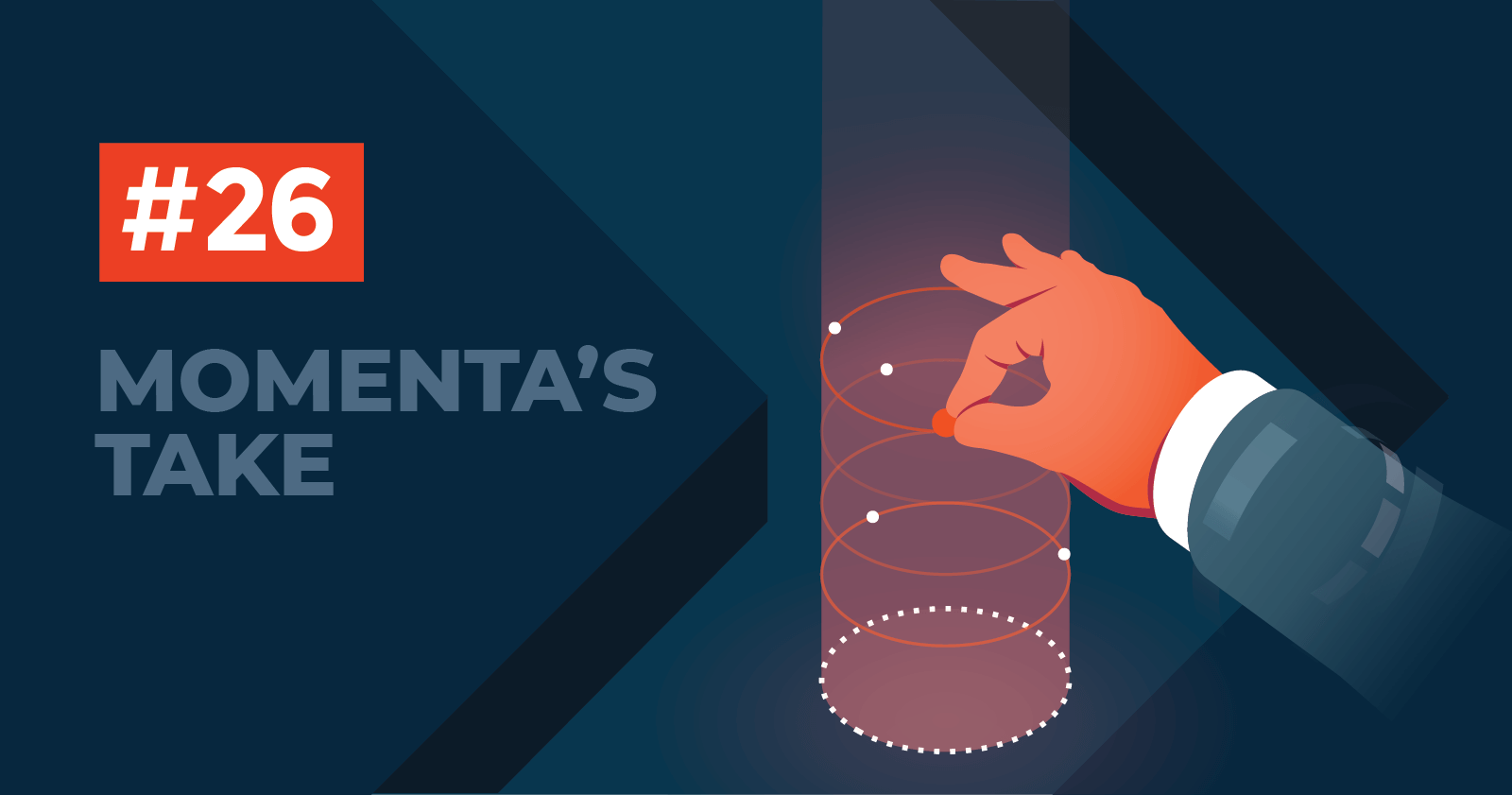 Leadership Change at Sigfox
Last week, Sigfox, one of the pioneers of low power IoT, wide area 0G (Zero G) IoT networks, announced Jeremy Prince as its new CEO, replacing co-founder and chief executive Ludovic Le Moan. Jeremy Prince most recently served as President of Sigfox USA since March 2019 and had been on the company's Executive Committee since joining as Chief Strategy Officer in 2018. The move follows a difficult 2020, after the company had to lay off employees after several years of challenges. The leadership change is an effort to revive the company's fortunes as a once-promising French unicorn.
Former CEO Le Moan founded Sigfox in 2009 with Christophe Fourtet. Sigfox has been a pioneer in low power IoT wide-area (LPWA) IoT networking, creating the precedent for rival technologies such as LoRaWAN and NB-IoT. Apparently, Le Moan had become a controversial figure, with French media reports of misconduct and harassment at the firm. Sigfox responded to the allegations in the articles saying it "condemns with force any act of misconduct" and "takes the allegations quoted in this article very seriously". The company stated to media that the CEO turnover was not directly related to the negative stories, but at the time of the reports the Le Moan denied reports of plans to leave the company.


Auspicious Funding Funds, but Follow-through Fails
From its founding a decade ago, Sigfox planned to build a global communication network for IoT devices and then charge users subscriptions to use the IoT network. In some cases, Sigfox partnered with incumbent telecom providers with capabilities to install communications antennas and other infrastructure across countries, and in several countries Sigfox built its own network.

In 2014 the firm announced it had raised a round of $115 million for its IoT network, which was the largest VC round ever for a French company. Two years later the company would raise another $160 million, leading the firm to be regarded as a potentially heroic symbol in France, a country with few breakout startups over the past decade.

Following the large funding rounds, cracks began to appear in the story, with numerous executive turnovers and failure to meet subscriber targets given the significant network capacity build-outs. In early 2018, the firm announced that it would fail to meet its 2017 growth targets, but was still targeting an IPO that year. Along the way the company faced a number of issues related to its use of the unlicensed 900 megahertz Part 15 spectrum in the U.S., as well as business model challenges for deployment.

Last year, Sigfox announced plans to sell several of the networks it had built, including ones in Germany, the U.S., and France. In September 2020, Sigfox cut 47 of 400 job, with Les Echos reporting that Sigfox was turning "a painful corner." The broad wave of IoT connectivity that Sigfox had hoped to lead was not materializing at the scope and pace it had once expected. Early this month, Sigfox announced that it was partnering with Google Cloud to scale its cloud infrastructure and extend its IoT services portfolio.


Learning Lessons from Startup Stumbles

In many respects the change in leadership was a long time coming, as the company had made multiple moves to get its growth and business model back on track. The company is becoming a case study for narrowing scope in order to turn the business around, rather than try to be too broad to grow effectively in an emerging market. In a recent interview with VentureBeat, Ajay Rane, the company's VP of business development said: "One of the difficult lessons SigFox learned in recent years is that it is not the best solution for many use cases. For instance, things like electric metering require continuous data transfer, so utilities are better off using cellular-based transmission. On the other hand, water and gas meters work well with SigFox devices."
Momenta's Take

The leadership change at Sigfox comes at a time when the company has already initiated efforts to sell off network assets and cut costs in order to be more competitive. However, it's not clear whether a simple change at the top will be sufficient to bolster the competitive positioning against Low Power IoT/ LPWAN competition – particularly given the traction of the LoRa Alliance. Sigfox' efforts to make money by selling its technology through network operator resellers has struggled to gain traction against the more open standards of the LoRa Alliance, which offers a great deal of flexibility to partners and network operators. The changes at Sigfox may be a case of too little too late, but the market needs viable competition to encourage growth of low power IoT networks and devices – and with a new CEO taking the reins on the heels of restructuring and strategic realignment, the prognosis for Sigfox is improving.

Momenta encompasses leading Strategic Advisory, Talent, and Ventures practices with over 200 IoT leadership placements, 125 industry clients and 40+ young IoT disruptors in our portfolio.  Schedule  a free consultation to learn more about our Digital Industry practice and services.