Sep 9, 2020 | 5 min read
Digital Insights Newsletter: September 2020
"Xoom Towns" and the Accelerating Digitalization of the Supply Chain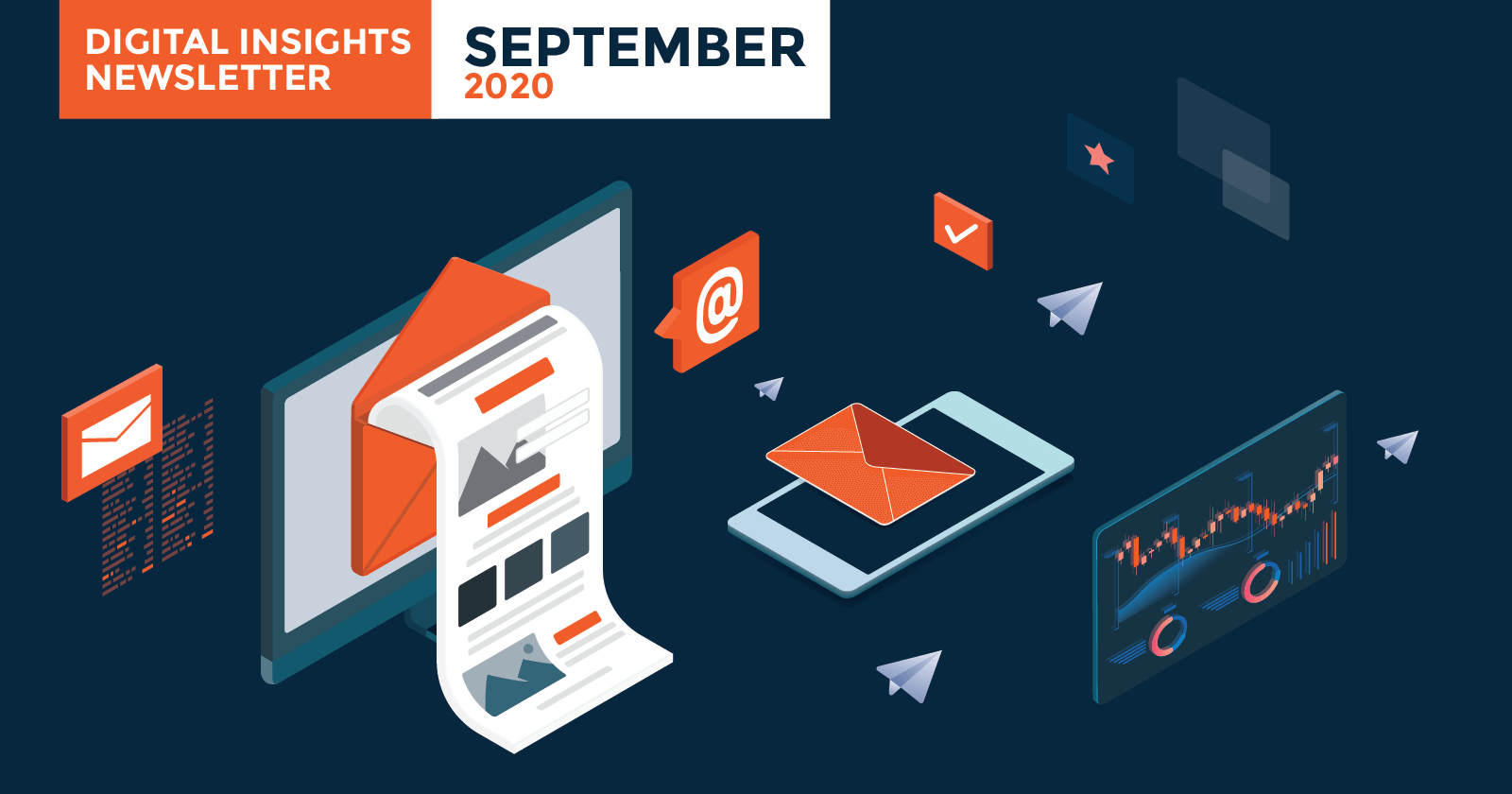 As fall 2020 approaches, businesses and schools are gradually reopening as COVID-19 restrictions ease gradually and economies begin the slow and steady recovery from the most severe disruption in decades. A number of key themes are taking shape heading into the final four months of the year: a strong economic rebound, a move away from densely populated cities to smaller towns and suburbs, and the emergence of a more integrated, agile supply chain.
Recent data suggests that many regions are recovering better than expected, as underlying fundamentals trend positive. Italy announced that it expects a stronger economic rebound in the 3rd quarter as it emerges from some of the most severe lockdowns across the globe. China's exports rebounded strongly in August as manufacturing activity resumed a healthy pace. Strong U.S. jobs numbers point to a recovery, but there's still an expectation that more stimulus is needed and rising debt levels raise concerns about inflation down the road. Financial markets have been strong, with tech leading indexes to record highs in the U.S, as European markets are recovering as well.
Cities are losing population to the suburbs and this will cause a rethinking of urban planning and smart cities assumptions. Many larger employers are scaling back or cancelling leases for office space in major cities. Tech companies like Google and Twitter are enabling their employees to work remotely indefinitely. The challenges of the global pandemic and the rise of remote working as employers become more accommodating and high bandwidth connections are increasingly available, coupled with rising crime rates and civil unrest is leading to a massive outflow from cities to suburbs and smaller towns. The result of this migration has been a collapse in real estate values in cities like San Francisco and New York (which had already become unaffordable for middle-class workers) along with "insane" levels of demand for housing in less densely populated suburbs. There's even a new term "Xoom towns" referring to smaller cities that have become increasingly attractive to remotely-enabled workers. It's not clear what these trends will mean for public infrastructure, transportation, and real estate, but it's certain that change is coming far more rapidly than anyone anticipated.
Now that the disruptive shocks caused by lockdowns and travel restrictions are abating, businesses are looking to ensure that their supply chains have the resilience and flexibility to navigate through economic cycles as well as unanticipated "black swan" events. Key industries such as semiconductors, automotive, space technology, retail and trucking are being forced to accelerate their investments in supply chain technologies. E-commerce, sustainability and transparency are driving supply chain innovation and new technology adoption across industries, and the changes go beyond tech to organizational mission and culture. The digital shifts are resulting in benefits for consumers in terms of better service and more transparent pricing, but this comes with far greater responsibilities for businesses, suppliers, and other stakeholders.
As we emerge from the pandemic, the digital acceleration of transformation will continue to impact change in the economy, in cities and towns, and up and down the supply chain.
To continue your exploration of the transformation of the supply chain, join the leaders of our portfolio companies for our upcoming webinar as they review the state-of-the-art in supply chain management and emerging trends that will lead to even greater change in the coming years.

Momenta delivers digital innovation, growth and leadership across energy, manufacturing, smart spaces and supply chain.

As deep Digital Industry Practitioners, we can help you grow in ways no other company can through one-stop advisory, M&A, executive search and venture capital services. Feel free to

schedule a call

to explore your company's Digital potential.