Nov 26, 2019 | 4 min read
Predictions 2020
The Continued Emergence of 5G
Posted by
The Momenta Team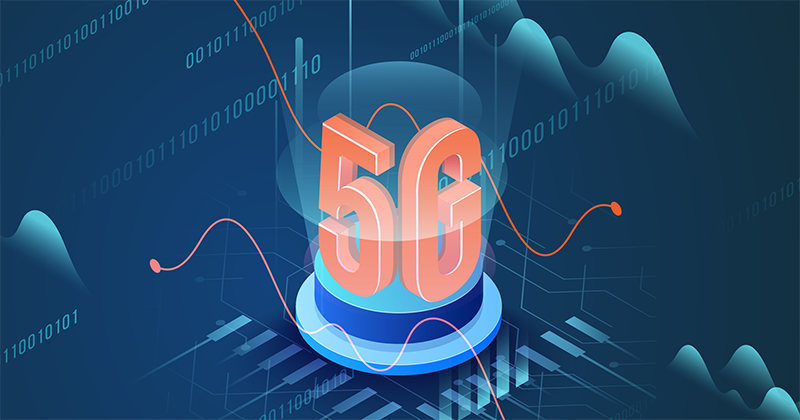 The fifth generation of cellular connectivity – known as 5G – has dominated technology industry headlines while significantly impacting provider strategies and offerings. 5G offers an array of exceptional benefits including higher speeds, increased network capacity, network slicing, and reduced latency.
Most 5G publicity stems from its anticipated impact on smartphones, with all major U.S. carriers having now limitedly deployed 5G networks in varying capacities. However, 5G will also have a considerable impact on businesses, especially within Digital Industry. As companies continue to digitally transform throughout 2020, 5G will increasingly provide immense enhancements that beget unprecedented business benefits.
As 2020 approaches, 5G seems primed for more widespread expansion and subsequent adoption. Gartner survey results from December 2018 revealed that 66% of organizations had plans to deploy 5G by 2020. Furthermore, according to August 2019 research from Gartner, 5G wireless network revenue will total $4.2 billion in 2020, up from $2.2 billion in 2019. Gartner also notes that service providers will increasingly be targeting enterprises as they expand 5G network infrastructures. Mentioned target sectors include agriculture, autonomous transportation, healthcare, industrials, and smart factories.
For Digital Industry, 5G's capabilities will prove incredibly impactful for automation advancement and enhanced operational efficiency. According to a 2019 industrial 5G Capgemini survey, 75% of participants ranked 5G as an integral enabler of digital transformation, with cloud computing the only enabler ranking higher. The survey further revealed that globally, 65% of respondents would be willing to implement 5G into solutions within two years of network availability. Regarding specific 5G benefits, guaranteed QoS, enhanced security, low latency/reliability, large machine communications, and enhanced mobile speed and capacity were all listed by surveyed executives as critical to digital transformation. The survey underscores key 5G benefits for industrial players while also revealing a strong appetite exists for adopting solutions that can integrate with the emerging network standard. 5G appears to be on the verge of majorly impacting digital industry while helping advance the technological industrial revolution.
Perhaps more so than any other technological area, the Internet of Things (IoT) is set to greatly benefit from 5G's growth. 5G's drastically improved speeds, decreased latency, reliability, and network slicing capabilities all address key IoT needs, especially with regard to critical use cases. IoT is absolutely integral to enterprise digital transformation efforts and future IoT proliferation and market maturity will be intertwined with 5G's continued development in 2020.
As we look ahead to the upcoming year, for enterprises, the importance of 5G's features and expected increased availability is apparent. The new standard will offer a myriad of advancements that will help propel connectivity and subsequently improve technological capabilities. In 2020, 5G will cement itself as crucial to supporting transformation projects in Digital Industry.
To learn more about 5G and other key topics as we head into the new year, save the date to join Momenta Partners for our upcoming webinar on predictions for 2020 on January 16th. The webinar will provide an insightful assessment of the issues and trends set to shape Digital Industry in 2020 while helping you discern their prospective impact on your business.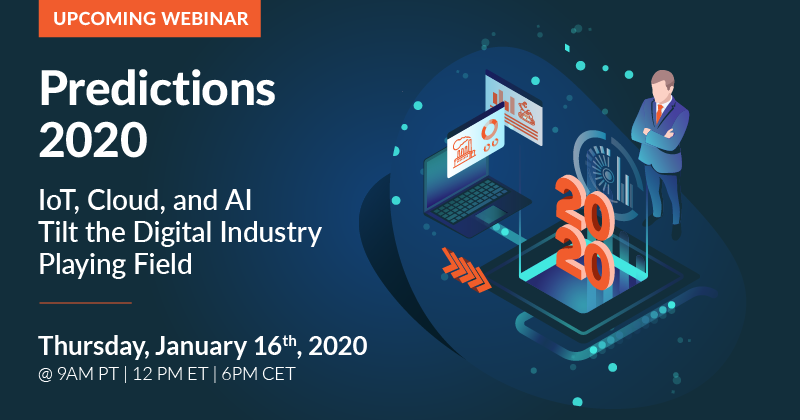 Momenta Partners encompasses leading Strategic Advisory, Talent, and Venture practices. We're the guiding hand behind leading industrials' IoT strategies, over 200 IoT leadership placements, and 25+ young IoT disruptors.  Schedule  a free consultation to learn more about our Connected Industry practice.