Mar 20, 2020 | 8 min read
Momenta Ventures Invests in ChemTech AI, AI-Based Digital Twin for Manufacturing Processes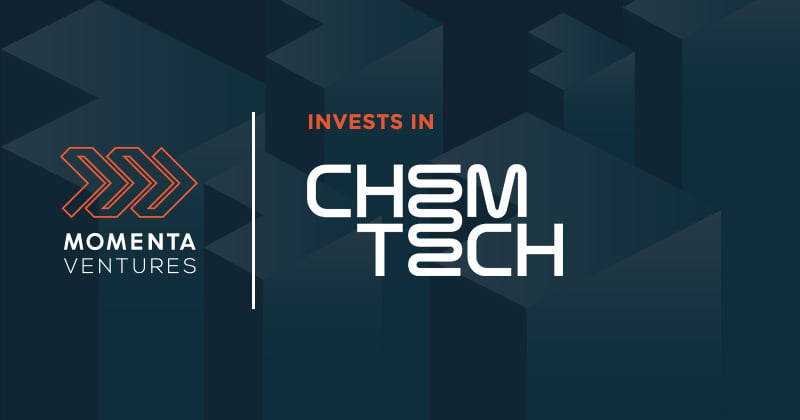 Momenta Ventures is pleased to announce its investment in ChemTech AI:
ChemTech AI is a New York-based provider of

Artificial Intelligence (AI) based

productivity solutions for

complex

continuous

manufacturing

processes

The company currently operates primarily in the petrochemical, food, and cosmetics

industries

Chemtech AI's

co-founders – Oleg Giiazov, Dimitry

Shalupkin

, and

Evgeny

Bunin – are process

industry specialists with deep experience in petrochemical engineering.
ChemTech AI combines theoretical thermodynamic and statistical modeling with their deep industry experience to develop an AI based solution that assist operators in running and optimizing processing plants. The company offers two advanced solutions: AI Operator and ChemTab AI. Together, these solutions create and optimize a digital twin of complex continuous manufacturing processes. These processes involve monitoring hundreds of parameters to optimize product quality and maximize output. Typically, operators can only monitor a subset of these parameters, leaving significant room for assistance and optimization.
Using AI Operator, ChemTech AI customers can monitor and automate their processes, increasing output and reducing the risk of human errors. Outcomes can be improved even further by leveraging ChemTab AI which analyzes past operations data to create a thermodynamic 'digital twin' model of the process. ChemTab AI enables customers to predict outcomes of their processes by testing various parameters and simulating the impact across product quality and equipment utilization, providing a prediction of the process outcomes 15 to 30 minutes in the future.
Ken Forster, Executive Director of Momenta Ventures said "We were intrigued by the deep industry experience in ChemTech AI's team and the results of their early pilots. Manufacturing is one of our core Digital Industry sectors, and the use of AI to optimize operating efficiency and reduce risk is a thematic focus for us."
Oleg Giiazov, Founder of ChemTech AI said "We are pleased to see Momenta Ventures with us. Momenta's intimate manufacturing industry knowledge is valuable for ChemTech AI. This investment is an essential milestone in our way of improving and changing the manufacturing industry."
About ChemTech AI
ChemTech AI provides SaaS solutions to improve efficiency and automate operations of key processes like distillation and reaction in petrochemical, food, and cosmetics plants. Learn more at  http://www.chmtch.com 
About Momenta Ventures
Momenta Ventures is the investment arm of Momenta Partners, the leading Digital Industry Growth Partner firm. Led by deep  industry  practitioners with strong entrepreneurial and corporate  pedigree, Momenta Ventures has made over 30 investments,  with notable exits to SAP, PTC,  and Husqvarna Group. Momenta Ventures  operates  two Digital Industry funds, focused on Seed and Series A investments in Digital Energy, Manufacturing, Smart Spaces,  and Supply Chain.  Momenta's  newest  fund focuses on  Industrial Edge including LPWAN-powered  Digital Industry innovation. For more information, please  visit ​https://momenta.vc​.

Momenta Partners encompasses leading Strategic Advisory, Talent, and Venture practices. We're the guiding hand behind leading industrials' IoT strategies, over 200 IoT leadership placements, and 30+ young IoT disruptors.  Schedule  a free consultation to learn more about our Digital Industry practice.