Nov 27, 2018 | 9 min read
Value Vector
Cruising Toward the Rise of Self-Driving Cars
The advent of truly autonomous vehicles and transportation as a service is compelling, and the vision of thinkers like Tony Seba of a complete transition to electric vehicles in self-driving fleets powered by clean energy and batteries becoming pervasive in the 2020s is riveting. Currently, the investments in self-driving technologies from companies like Tesla, Google, Uber and others are progressing at a stunning speed. Tony Seba predicts that 2021 will the year of inflection where we see self-driving cars take off. Despite regulatory challenges, there's growing data supporting this view.
A look at GM's Cruise to autonomy
In early November, Tech 2025's Charlie Oliver hosted a "Conversation on Consumer Data and Self-Driving Cars" in New York City at the Knightscope pop-up space in midtown with Henry Greenidge, Policy Advisor of Cruise Automation, a subsidiary of General Motors.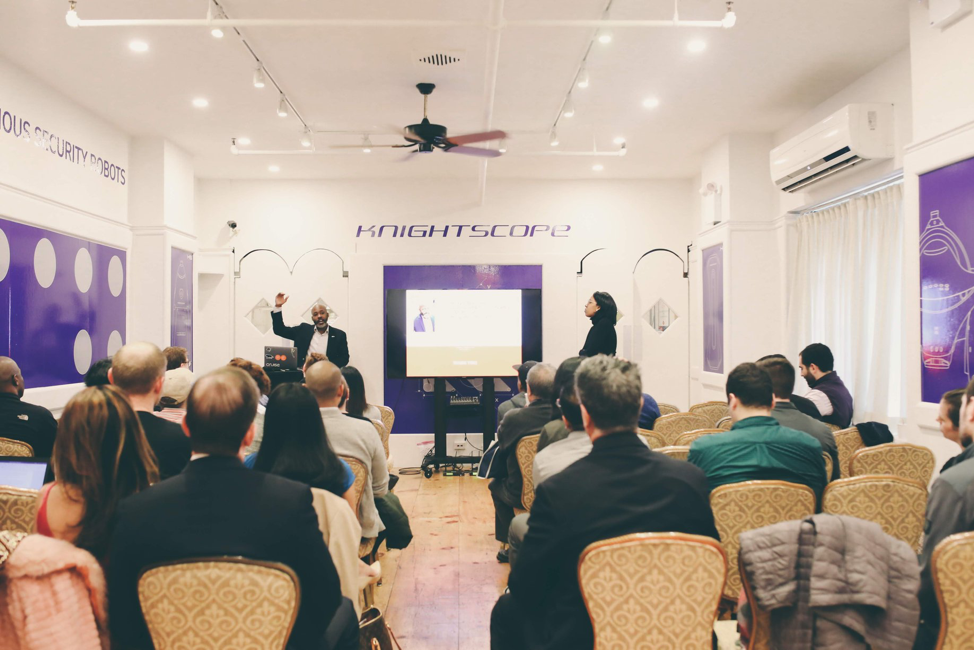 Cruise Automation develops technology for self-driving cars, designing vehicles specifically to be used as part of a fleet of autonomous vehicles. The company was founded in 2013 and partnered with GM in 2016, which now owns 80% of Cruise. With Softbank and Honda, the company secured an initial $5 billion of investment.
GM has staked its future on Electric Vehicles with a goal of producing 20 EV models by 2023. GM Cruise so far has come up with four models of autonomous vehicles so far with a fifth model in development. The Cruise Automation strategy is different from GM's – Cruise wants to sell rides not cars, and bundle them. Some ride-share services rely on having more vehicles on the road, but Cruise's AI and analytics driven intelligence is focused on providing service with a smaller, more efficient fleet that can predict where rider demand will be.
Focus on safety, safety, safety
There are a lot of ethical issues involved around the adoption of Autonomous Vehicles. The focus is safety and there's a continuum of self-driving capabilities. Earlier this year, GM and Cruise published a safety assessment report with details on perception, how the car sees, controls and approaches to safety. An addendum details how to train Autonomous Vehicle Trainers. Google's fatal accident caused people to step back and focus on safety.
Bringing self-driving fleets to market
Cruise's "Track 4" model vehicle has no pedal or steering wheel, and the company has committed $100 million to a plant in Michigan. Cruise has developed proprietary technology, and acquired a company that reduced the price and size of LIDAR using strobe technology, which will be integrated into the "Track 5" models that will provide the basis for a commercially viable business model. Currently there is not product available yet, but active testing is underway in San Francisco and Phoenix. The company's experience is that testing in San Francisco is a complex environment and Cruise believes it is catching up with Google's capabilities. The company is planning to launch a rideshare service by the end of 2019 in a major city, which is quicker than we'd expected.
The company has been testing in real world environments, closed courses and in simulations where there's a complex regulatory environment. There are 25 governmental authorities with authority over Cruise related priorities, making it a highly complex mix of different regulatory authorities.
Deep training for training cars
When Cruise goes out for testing, there are always two trainers in each vehicle and they train for 5,000 hours before they get out on public roads. One person in the passenger seat, on in the driver's seat and no cell phones in compliance with local traffic laws.
One of the unique aspects of GM is the OnStar network of services which is integrated with law enforcement. There's a lot of work involved in training cars to navigate construction sites, pedestrians and other obstacles. Recognizing signals and signs is also critical, with reliance on cameras. The cars never rely on a single type of sensor. Mapping technologies use GPS and compare where the map tells it versus what it actually sees. Currently there are over 50 companies in California with the license to test self-driving cars.
Why is data so important in the era of self-driving cars?
"Marketers and advertisers are going to be in the car with you." At the beginning of 2018, there was an attitude among tech firms that they didn't want to cooperate by sharing data with the government. AirBnB has faced restrictions, Uber has faced caps on the number of drivers. Even the new scooter companies are working to share data. Charlie Oliver noted that in early 2017, the Tech 2025 audiences were interested in the technology, but by the end of 2017 people were increasingly questioning the value of certain technologies like blockchain.
Data to be used for safety while preserving privacy
Cruise is working on data sharing to benefit the industry's safety while maintaining privacy. Cruise is operating a ride-share service and they take the data of customers is taken seriously purely for safety purposes. In terms of security, Cruise maintains a team of white hat hackers on staff who are dedicated to keeping data and systems safe.
In terms of advertising, there are currently no decisions that have been made on how advertising may be offered. For now, there are no ride-sharing companies that are allowed to do advertising in the cars; just licenses taxis in certain cities. One of the attendees asked if cars might take sponsored routes that showcase businesses as a form of advertising – but this question is unresolved, as are many of the evolving issues in this exciting market. What's certain is that the technology is progressing faster than most have anticipated, and the opportunities for increased safety and cheaper modes of transport are promising.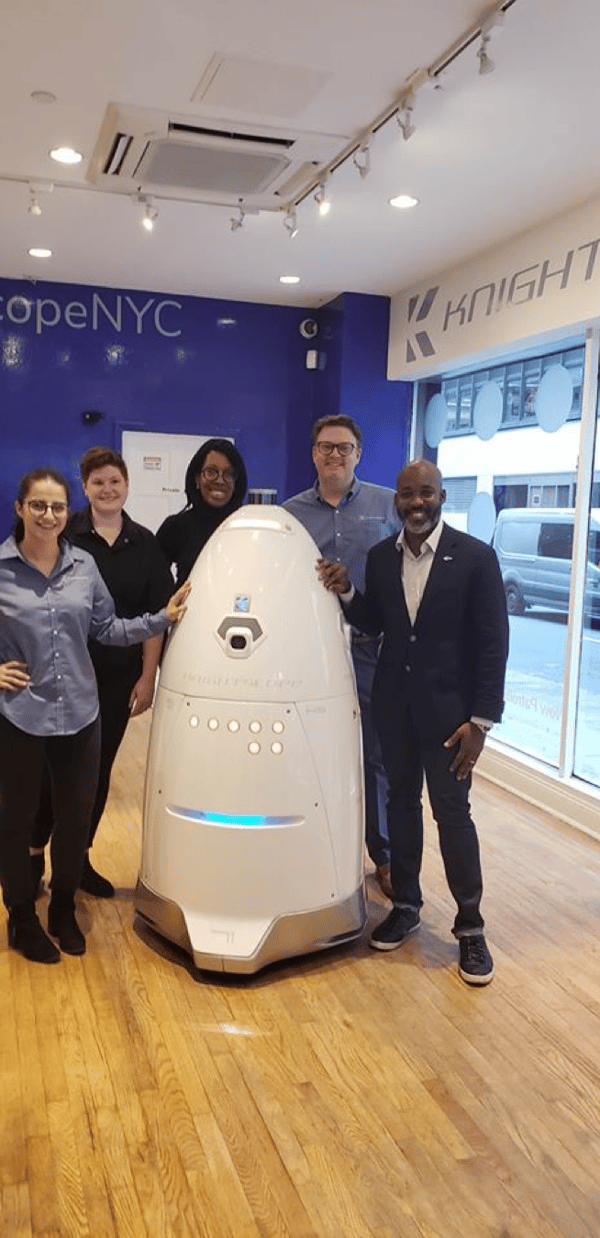 Picture credit: Tech 2025

Momenta Partners are Connected Industry Growth Partners. As deep industry and technology practitioners, we advise, place executive and professional talent for, and invest in connected industry leaders and disruptors to accelerate time-to-value. Schedule a free consultation to learn more about our Connected Industry practices.